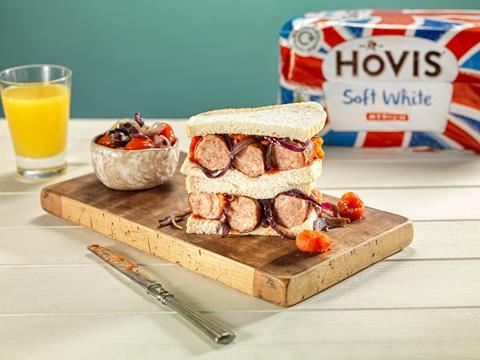 When it comes to bread the advice is clear: never run out of best sellers. It seems quite obvious but still some stores get it wrong. And, with more and more forecourt stores doubling as the local convenience stores, maintaining availability of staples such as bread and milk is vital.
Alistair Gaunt, commercial director at Hovis, says that with many loaves in the market having more than three days' shelf life, there really is no need to ever run out.
Gaunt says sales of white bread currently account for over 55% of pre-packaged bread units sold (Nielsen data).
"Given the current economic climate, many shoppers are buying fewer different types of bread and are increasingly moving towards pre-packaged white bread, which is most likely to satisfy the needs of multiple people. It is therefore clearly important for retailers to stock white bread as it is a potential "crowd-pleaser" for everyone in the household."
And he adds that while many shoppers may be looking to save money, there is still a huge desire for quality bakery products from recognised brands like Hovis that consumers know and trust.
As well as white bread Gaunt says it's crucial to offer choice via other bread types. "For example, bread with seeds and grains accounts for over 18% of loaves sold and brown/wholemeal for nearly 14% (Nielsen). Stocking products such as Hovis Wholemeal and Hovis Seed Sensations (the nation's number one brand of bread with seeds and grains) should also be key areas of focus."
Gaunt advises retailers to place higher-priced and premium products at eye level. "In forecourt stores, these products will often have a single facing, so it's important to ensure the customer sees them and gets to know they are available."
Of course, the bakery category includes much more than sliced loaves, sandwiches and toast. The St Pierre Group reports that more people are experimenting with new food which has seen a rise in gourmet burgers and hot dogs and also 'fakeaway' meals.
"As a result, branded burger buns and hot dog rolls have seen phenomenal growth over the last two years," says Rachel Wells, UK sales director at the company.
"Another pattern is the trend to elevated breakfasts, with people working from home and hybrid working. Morning goods' sales growth slowed in mid 2022 due to cost-of-living pressures, but sales have recovered in recent months as shoppers adjusted and made choices about spending their money on affordable treats. People working from home enjoy 'elevated' breakfasts, while people who have gone back to their offices treat themselves to morning goods en route, including from forecourt retailers."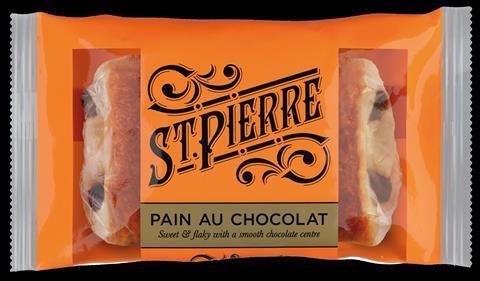 St Pierre's Sliced Brioche Loaf and St Pierre Brioche Tear & Share are the best-selling products in its morning goods range, delivering growth of 81% and 838% respectively (Nielsen data).
The company says it is continuously reviewing its product formulas to ensure it is offering the best quality products. It recently unveiled a new recipe on its eight-pack of St Pierre Croissants and Pains au Chocolat. The new, improved formulation is also vegan friendly.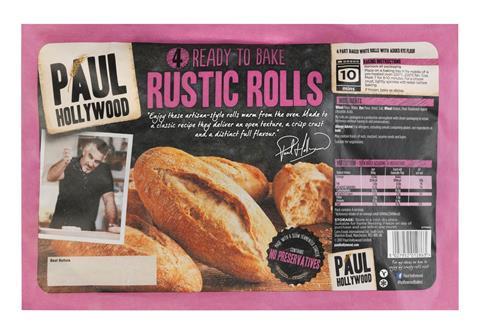 Longer life
A big concern for retailers and consumers alike is food waste. Says Wells: "Longer life bakery products overall, including bread, morning goods and rolls, are gaining sales due to shoppers wanting to save money and reduce their environmental impact. At the same time, faced with rising costs and concerns about sustainability, retailers are looking to reduce food waste where possible.
"Bakery products that provide long-life, multi-pack formats, like those from St Pierre, Baker Street and Paul Hollywood, help reduce food waste for shoppers and retailers. This has boosted the success of these brands in the forecourt retail sector, along with the fact that long-life bakery products also allow these retailers to navigate unpredictable shopping and dining habits due to the uncertainty of the weather and guarantee availability."
She advises that to help maximise basket spend and overall sales, forecourt retailers should look to be strategic with their in-store merchandising on bread and bakery, as this will encourage upselling.
"Grouping products together will also help to speed up the customer journey. Cross-merchandising products and eye-catching displays play an important role in prompting spontaneous purchase decisions in forecourts and inspire shoppers to trade up.
Forecourt retailers need every square inch of the store to generate sales, and St Pierre offers a choice of freestanding display units, which help stores to utilise floor space efficiently."