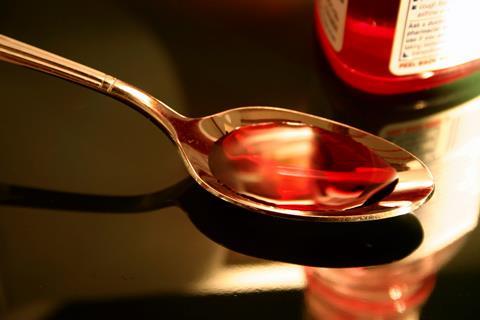 We all know how difficult it can be to see a doctor so it should come as no surprise that the OTC (over the counter) medicines market is booming. Nielsen stats reveal that it's worth £2bn in the UK with £144m of that spend going through the independent convenience channel.
In particular, winter medicines is a valuable category, with high penetration and high frequency. Matt Stanton, head of insight at DCS Group, therefore, advises retailers to stock both adult and children's medicines. He points to Nielsen data which reveals that adult winter medicines are worth £447m in the total UK market (up 23.8% year-on-year) and £32.9m in the impulse channel (up 16.8% year-on-year). Meanwhile, children's pain and cough remedies are worth £125m in the total UK market (up 19.2% year-on-year) and £13.4m in the impulse channel (up 12.8% year-on-year).
All the key winter meds categories are in growth in symbols and independents, with decongestants and cough remedies doing particularly well – with sales up 26% and 25% respectively.
"Many people are struggling to get appointments with their GP or dentist," says Stanton. "In addition, shoppers are increasingly time poor and looking for the most convenient solution, and many will turn to self-care rather than booking doctors' appointments. As a result, the OTC medicines categories are in strong growth."
And while shoppers are generally trading down to cheaper and/or own label products, Stanton says that's not the case with OTC medicines. "Medicines shoppers are extremely brand loyal because shoppers see brands as the experts, who produce products that can be trusted to get the job done. Whereas other grocery categories are seeing shoppers trading down to cheaper private label products, shoppers are less likely to do this on medicines.
"Branded healthcare is growing ahead of private label in the UK, which is in contrast to many other grocery categories where private label is growing ahead of branded products. Winter meds is known as a 'reactive' healthcare category – shoppers have a problem and they need an effective solution as soon as possible, and they trust brands to do the job."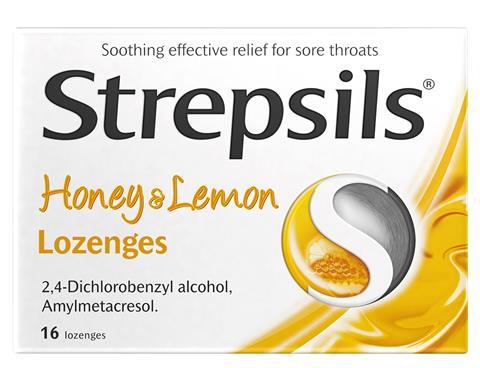 Core range
DCS Group's core range recommendation includes both adult and children's medicines. Stanton says the top winter meds products that every convenience retailer needs on shelf this winter are: Lemsip Max Cold & Flu capsules 16s; Lemsip Max Cold & Flu Lemon sachets 5s; Benylin Chesty Cough Syrup Non-Drowsy 150ml; Vicks Vaporub 50g; Sudafed Nasal Spray 15ml; Strepsils Honey & Lemon Lozenges 16s; Strepsils Extra Triple Action Blackcurrant 24s; Calpol Infant Oral Suspension Sugar Free 100ml; Calpol 6 Plus Sugar Free 80ml; Nurofen for Children Strawberry 100ml; plus a good supply of adult pain remedies (paracetamol, ibuprofen and aspirin), including Nurofen, Anadin, Panadol alongside tertiary-branded options (eg Galpharm).
Indigestion remedies are also important to stock especially at times of year when people eat and drink more than usual such as Christmas and New Year. Stanton therefore recommends retailers stock Rennie chewable tablets, Gaviscon Double Action tablets and Gaviscon Double Action liquid.
With many of these products being impulse purchases, visibility is key. Says Stanton: "We usually recommend medicines are displayed on the main shop floor wherever possible, rather than behind the counter, as this makes them easier for shoppers to find, although we would make exceptions for stores with particularly high levels of shoplifting. If there is no option to display medicines on the shop floor, then you should at least make sure they are very visible behind the till and make sure the prices are easy for shoppers to read from a distance. Having to ask the price creates a barrier for some shoppers. It's also worth having pos that directs shoppers to the till point from relevant shop floor categories, such as toiletries or baby care, to make sure they know where to look." So-called 'beacon brands' such as Nurofen and Calpol will help shoppers easily see what they want.
Retailers can find detailed advice on choosing the right OTC medicines range at CoreRange.com. The website is free to use, with no sign-up or login required, and all product range recommendations are impartial, based on the latest market data and shopper insights.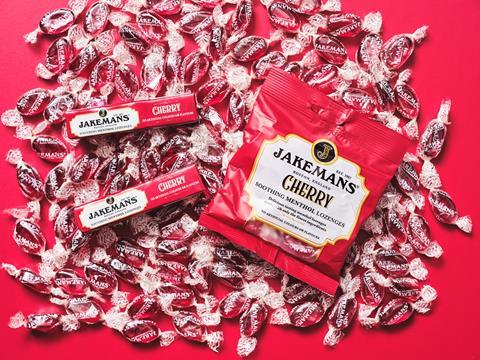 Flavoursome relief
When it comes to medicated confectionery, Jakemans is an absolute 'must stock' product. That's because, according to Kantar data, Jakemans is the most popular cough/throat lozenge brand. Sales of Jakemans have increased by 16% since 2022, and Jakemans alone contributes to 15% of overall annual sales in the category (Circana).
Jakemans' best-selling flavours are Throat & Chest, Honey & Lemon and Cherry, which are available in 160g bags or stick packs.
Elizabeth Hughes-Gapper, Jakemans senior brand manager, says retailers should place winter ailment remedies in prominent locations to ensure products have the best visibility on shelf and are dual sited where possible to help with convenience and ease of purchase.
She says: "Alongside this, research shows that 19% of adults are interested in remedies with different flavour options (Mintel) and, as a result, retailers should look to stock a wide choice of winter remedies. Jakemans provides a range of soothing menthol lozenges in a range of flavours such as Throat & Chest, Honey & lemon, Cherry, Peppermint, Blackcurrant, Menthol & Eucalyptus and Blueberry. By having a range of flavours available, consumers can opt for their preferred taste and switch between flavours if using for a long period. In January 2023 Jakemans launched a new sugar free version of the classic flavour, Throat & Chest, in a 50g bag format. This was to provide choice for consumers who were looking to actively reduce their sugar intake or where health circumstances govern their choice. "
Jakemans has launched a new campaign to educate the public on the importance of protecting their voice ahead of the cold and flu season. The PR campaign is being supported by a new ad that's being released this month across TV and radio.