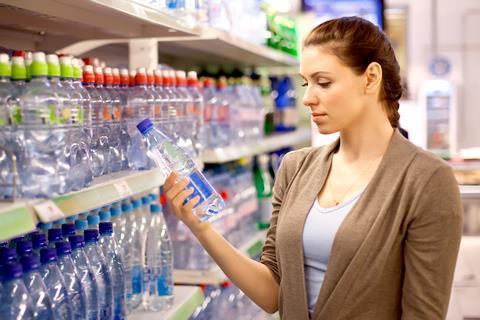 We're fast approaching peak soft drinks season when the warmer weather encourages more consumers to swap their hot drinks for cold ones.
You might think that soft drinks is an easy category to manage, after all it's just a load of cans and bottles in a fridge, but there is much more to it than that.
Ascona Haunchwood in Nuneaton is very much on top of the category, so much so that the site won Best Soft Drinks Outlet at the 2021 Forecourt Trader Awards.
Part of its success comes down to its strong relationship with Coca-Cola Europacific Partners (CCEP).
"We have used historical sales data and partnered with Coca-Cola to produce a planogram which works for our stores and most importantly our customers," explains Robert Haynes, training and development manager at Ascona Group.
"At Haunchwood we have an amazing range of impulse drinks covering a huge 20m of chiller space. We sited the impulse chiller immediately as you walk into the store to capture maximum footfall. This is next to our meal deal chiller and is the perfect location to capture impulse sales. We have a mixture of original variants and low sugar ones to cater for all customers.
"Using the planogram agreed with Coke helped us merchandise the fixtures and we blocked the categories (energy, water, juices etc) to make customer navigation easy. We also included additional facings of product for our top-selling lines."
The latest planogram was introduced in March, giving a larger share of space to energy and sports drinks. "We have six new Boost lines and an additional two Red Bull lines and we have given our site managers the choice of running price-marked or plain packs on energy drinks across the range. For stores where value is a key driver, the ability to go price-marked will help drive sales," says Haynes.
"We have also added a small space to all plans for a 'local choice' to give our site management teams some flexibility on adding in a few lines which are not already included in the plan."
At Haunchwood in 2021 soft drinks accounted for 12% of total store sales but Haynes says across the Ascona network (depending on store format/demographics) soft drinks sales can account for up to 20% of total sales.
"At Haunchwood specifically Coca-Cola 1.5ltr and Coca Cola 500ml are our top two sellers followed by Red Bull. But the energy sub-category is by far the largest seller across our network with this being responsible for 40-50% of total soft drinks sales at some stores."
Interestingly take-home formats feature strongly at Haunchwood. "During our range review we realised the massive opportunity being missed in the take-home ranges so included an additional chiller of take-home soft drinks. We also stock a large range of ambient top-up 1.75-2ltr drinks.
"We've found that making chiller space for take-home drinks has had a huge impact on sales. I think traditionally retailers have gone with the thinking that people will chill the take-home drinks at home if needed and so have stocked these as ambient items. We have found by putting them into chillers sales have grown dramatically at Haunchwood. This won't work for all stores as chiller space is always at a premium but it's been a good move for us."
Haynes says they promote heavily on soft drinks, across both the impulse and take-home ranges. "We run all the Nisa leaflet offers as well as local promotions agreed with our direct suppliers and monitor the sales uplift to build on the successful promotions."
For new lines – and there are always plenty being launched in the soft drinks category – Haynes says they make space by analysing sales, removing the slower sellers and adjusting the mix/share of space based on that sales data.
As for the brands that Haynes has mentioned, out of the Coke range, Coca-Cola Zero Sugar is now worth more than £333m in retail and is growing by 12%(Nielsen). It is also currently the subject of an on-pack promotion where gaming fans can scan QR codes on promotional packs for a chance to access instant wins and to enter weekly prize draws for a host of prizes including Xbox game passes for PC and exclusive Coke branded HyperX headsets. The promotion is running across the whole range, including the Cherry and Vanilla flavoured variants, and includes both on-the-go and take-home pack formats.
Martin Attock, vice president of commercial development at CCEP GB, says: "There are more than 35 million gamers in the UK, 71% of whom regularly consume soft drinks while they play, so bringing together GB's fastest-growing cola brand in retail with a huge part of the entertainment industry is a perfect partnership."
Meanwhile, according to Nielsen data, Red Bull 250ml is the number one single-serve soft drink in the UK, and by far the brand's best-selling SKU. Worth over £153m to the total sports and energy category, this SKU makes up 10% of total sports and energy drink sales in the UK.
Red Bull has just unveiled its latest seasonal edition, a new Apricot-Strawberry flavour Summer Edition. Red Bull's Editions portfolio is enjoying a 116% uplift in sales, and is now worth £15.5m (Nielsen).
A spokesperson comments: "As shoppers purchase Red Bull Editions more often than ever before – with average frequency up 129.6% – the launch of Red Bull's latest flavour innovation aims to draw on the successful launch of the Red Bull Summer Edition 2021 – which proved so popular with shoppers that it has now become a permanent SKU known as the Green Edition. Following this success, the new Red Bull Summer Edition will continue to drive category growth within sports and energy while satisfying the ever-expanding 41% of energy drink consumers who are looking to try more exotic fruit flavours."
The Red Bull Summer Edition is available in 250ml orange cans with both plain and price-marked formats available. It is also available in a Sugarfree option. The launch is supported with in-store marketing investment, including pos and free-standing display units.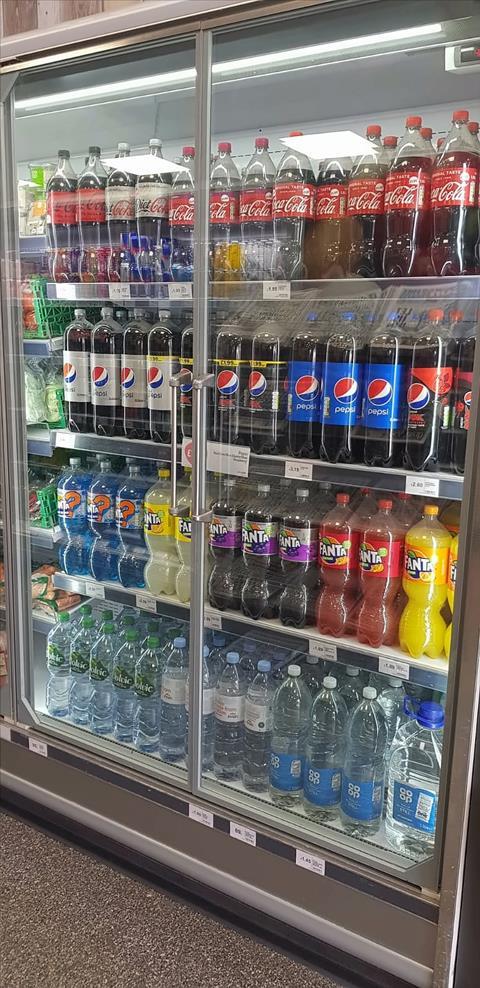 Expert advice
Finally, while CCEP has worked successfully with Ascona, there are obviously loads more soft drinks experts out there willing to work with forecourt retailers. Britvic is a case in point with brands such as Pepsi and Robinsons.
Phil Sanders, out-of-home commercial director at Britvic, has this advice for forecourt retailers:
Outlet of choice – it is important to know your customer's mission when they enter the store.
Easy to navigate – make sure customers can quickly and easily find their way to where the soft drinks are located. Creating clear promotions and a food-to-go zone will help shoppers navigate your store.
Hot on hotspots – driving visibility of soft drinks along your shopper's path to purchase will help influence their decision to buy. Using gondola ends, chillers in the food-to-go area and fast lane checkout areas are great ways to grab a customer's attention.
Range for today and tomorrow – offering a relevant range of on-the-go and take-home products will help keep customers loyal as they can see a great range for their current and future needs.
Connect complementary categories – offering a range of lunch meal deals, snack and drink deals or breakfast deals, at different points of the day, will nudge your customers to buy soft drinks on more occasions.
Make moments more enjoyable – customers enjoy elevated experiences, which means it is important to consider the whole shopper path to purchase, not just at the shelf. Be sure to create engaging displays, for example, leveraging events and seasons, utilise technology to communicate with shoppers, and include NPD to help drive excitement and interest.
Focus on fundamentals – focusing on simplicity, speed and great customer service is key to visit satisfaction. If customers have a smooth, hassle-free journey from start to finish, they are likely to repeat visits to your store.
Arctic Coffee expands into forecourt sector
Crediton Dairy's Arctic Coffee plans to build on its sales success with an expansion into the forecourt sector.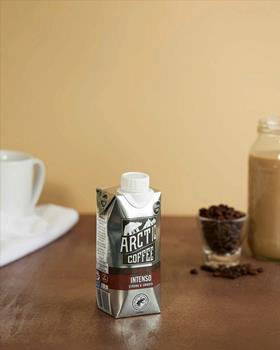 The company says long-life ambient versions of Arctic's best-selling Café Latte and Caramel Latte flavours will start appearing in forecourt outlets across the UK from the end of April. They will be joined by a new-to-market long-life version of Arctic Intenso – an extra strong but smooth and sweet coffee flavour. All three come in fridge ready packs of eight x 330ml on-the-go cartons and will be available via Bestway and Booker Retail Partners.
Launched last year to complement the fresh range of Arctic iced coffees, the ambient versions deliver a longer shelf life and greater flexibility when it comes to storage making them ideal for outlets with limited chilled storage space. Both the ambient and fresh varieties feature the use of Devonshire milk blended with high quality, Rainforest Alliance certified, coffee beans.
Jo Taylor, Arctic Coffee brand manager, comments: "Sales of Arctic iced coffee have gone from strength to strength through major retailers but we've heard from consumers that they can't always find Arctic Coffee when they're out and about.
"Obviously, we know not all outlets, especially smaller garage forecourt retailers, convenience stores, cafes and sandwich shops, have space to keep stock chilled before it goes in the fridge to be sold, so the development of an ambient, on-the-go range was a natural next step.
"In developing the ambient, long life range extensions we have been careful to ensure that none of Arctic's 'fresh' taste and smooth texture have been lost. Through extensive product development and consumer trials we achieved this and we can't wait to see them appear in the fridges of forecourt retail outlets from the end of April."
Also in the Arctic range are Skinny Latte and Chocolatte varieties.
FAST FACT: 17% The amount by which energy drink sales have grown since last year (IRI data)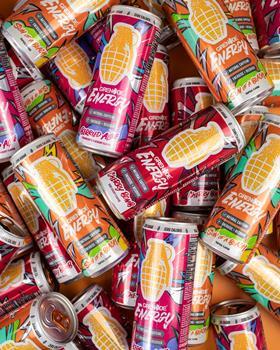 Cleaner energy from Grenade
Dan Broughton, general manager (drinks) at Grenade, says Grenade Energy is one of the cleanest products on the market. "Not only is the entire range zero sugar, but it's also zero calorie and is free from preservatives and artificial colours, containing plant-based BCAAs (studied for their role in muscle recovery) and caffeine derived from coffee beans – not created artificially. Also, being Informed Sport accredited means the drinks have been tested for a broad range of substances that are banned in sport, making it ideal for professional athletes, as well as everyday consumers."
He continues: "Retailers should keep in mind, that low-in-sugar credentials rank within the top five health needs currently driving consumer choices (Kantar), with consumers increasingly shunning traditional sugary products in favour
of low-sugar alternatives."
To maximise sales, Broughton advises that retailers should make the most of any chillers situated near the counter to turn waiting time into buying time – especially as shoppers are more likely to buy drinks for immediate consumption if chilled.
Grenade Energy comes in three flavours: Berried Alive; Sun of a Beach; and Cherry Bomb.
FAST FACT: 9% The amount by which the soft drinks market grew in 2021 (IRI data)
Supercharge your energy sales
Amy Burgess, senior trade communications manager at Coca-Cola Europacific Partners (CCEP), says Monster is the number one deliverer of value growth in the whole of the GB soft drinks market, up a massive 31.3% year-to-date and adding more than £100m of value in the past year alone (Nielsen stats).
Currently the brand is backed by the second phase of its Sales Supercharged convenience retailer support initiative, just in time for its 20th birthday. The initiative aims to provide the lowdown on the latest trends and tips on getting your soft drinks range right. Phase two of the campaign has kicked off with PR, social media activity as well as new video case studies from retailers who have used Sales Supercharged.
The campaign also links to Monster's 20th Birthday celebrations giving retailers the chance to win a VIP weekend for two to the Valencia MotoGP which takes place in November
New flavours are something the Monster range is particularly known for, and this year began with the launch of an Ultra Watermelon variety. It is available in four-can multipacks to capitalise on the continued popularity of the home-based energy drink occasion that accelerated during the pandemic, and that has boosted demand for larger pack formats ever since. Says Burgess: "We know that taste remains high on the priority list for energy drinkers – and it's key to the success of the sector – which is why we continue to deliver new flavours for fans to enjoy."