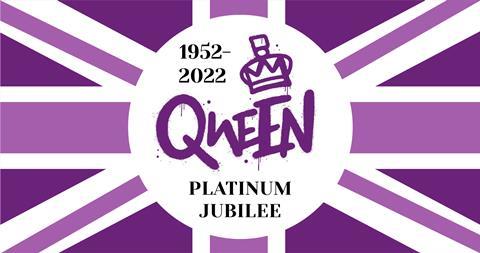 Not only is Queen Elizabeth II our longest reigning monarch, but she is also the reason for an extra Bank Holiday. You'll all be aware that the Spring Bank Holiday has been moved to early June and added to a special Platinum Jubilee Bank Holiday to give people a four-day weekend (June 2-5).
Now you may not be a big fan of the monarchy but there is no doubting the fact that lots of people still are massive fans and even if they're not, they're looking for something to celebrate after the past two wretched years of Covid.
Many people are holding street parties to celebrate the Queen's 70-year reign indeed Hertfordshire County Council reported that it had received more than 475 applications for street closures over the Bank Holiday weekend, which is more than they received back in 2012 for the Diamond Jubilee. As well as street parties, there are many Jubilee picnics and lunches planned up and down the land and you can bet that if the sun shines, families across the country will be hosting Jubilee barbecues too.
It's good to see symbol groups doing their bit. Nisa's Making a Difference Locally charity has donated £100,000 to help communities celebrate the Jubilee. The move sees 125 good causes and community groups receive funding of up to £1,000 to help mark the historic occasion. Recipients were nominated by their local Nisa store.
As you would expect, manufacturers have been quick to get in on the action with Jubilee themed products. My favourites so far are Kraft Heinz's renaming of two of its most iconic products: Heinz Salad Cream to Heinz Salad Queen and HP sauce to HM Sauce. The company points to an Optimum Research survey that found that 48% of Brits said the Platinum Jubilee would present 'a fun opportunity to eat more British food' and so it expects its sauces to be a big hit at events.
In a similar vein, sparkling perry brand Lambrini has launched a limited edition 'Lamqueeni' bottle to celebrate Her Majesty's 70 years on the throne.
At Mondelez, they have launched two commemorative packs: a limited edition Cadbury Roses tin featuring a crown and a Cadbury Dairy Milk block showcasing the Platinum Jubilee emblem.
Highlighting your barbecue meats and salads as well as picnic items will be key to a successful Platinum Bank Holiday trading-wise – especially if the weather forecast is good. But adding a little 'royal' fun with some flags and bunting could also work wonders in terms of in-store theatre and creating a buzz. Hip hip hooray for an extra-long Bank Holiday!