We look at some of the latest soft drinks trends.
New soft drinks are great… but sometimes there's too much choice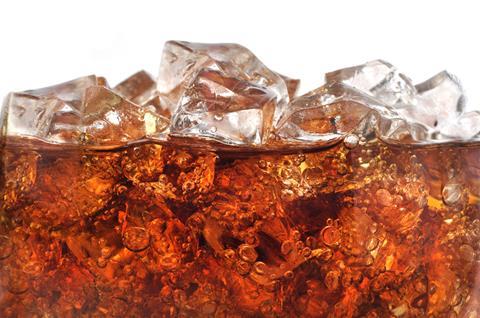 Innovation is the lifeblood of the soft drinks market and Ziheed Mohammed of Woodman Service Station in Leeds says they are constantly adding new lines to add excitement to their fixture.
"Soft drinks is an important category for us and much of that is down to having new lines and making sure they are positioned right in the customers' faces. We're a busy forecourt store so people are in a hurry, therefore we need to make sure they see anything new. We like to shake things up; we don't want them getting too comfy with the range!"
However, there is always an alternative view and at Isla's New North Road Service Station in Hainault, Essex owner Jayur Patel says he has been told that sometimes it can be best to keep options limited so shoppers don't face 'choice fatigue'.
He explains: "I understand the need for choice but we know what sells well in our store and so sometimes more facings can be better. At the moment we are doing this because of supply issues. For example, we are missing flavours on some energy drinks brands just because we can't get them so we are adding more facings of what we do have and we know that they will sell."
Get crafty
Why not consider a craft sodas bay?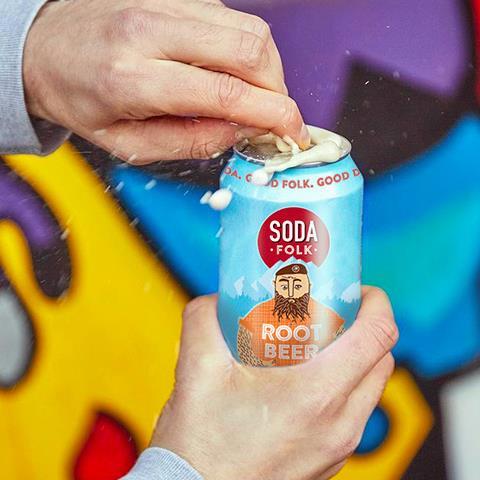 Many forecourt stores will have craft beer sections but what about craft sodas? Craft sodas such as the Soda Folk brand are increasingly appearing in supermarkets and the now the brand along with Virtual Store Trials, has tested the popularity of wider soft drinks ranges on virtual shoppers.
More than 1,000 virtual shoppers were shown two 13-bay supermarket soft drink aisles. One was as-is, in-store today, blocked by the traditional, bigger players and the other was a dedicated "Craft Bay" displaying a mixture of formats all focused on taste. According to the organisers of the test, the differences were "staggering".
They reckon that by updating a bay to a new, dedicated craft one grows category spend by more than 5%, driven by shoppers buying more units.
Interestingly the virtual shoppers found the test fixture (with the Craft Bay) offered better value for money than the existing one, despite drinks such as Soda Folk being premium priced.
Simon Waterfall, MD of Soda Folk, says: "Tastes are changing and craft soda's fast rise is thanks to mounting health concerns and the growing willingness of young adults for authentic, interesting beverages. The research is clear: build a Craft Bay and increase sales as well as improve the shopper experience. This 'blocking' approach has been the key driver of success for craft beers, so retailers should replicate it for craft soft drinks and alcohol alternatives."
Frozen assets are making waves…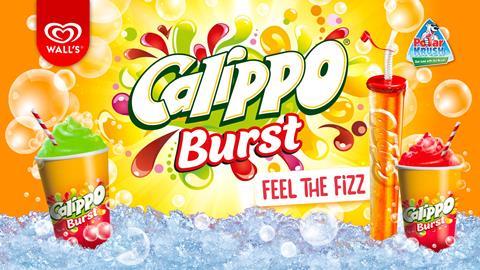 Ziheed recently added Fanta frozen to his extensive soft drinks range. "We wanted something different because you see Tango Ice Blast everywhere," he says. "We asked our customers what they wanted, offering them Tango, Coke or Fanta and they asked for Fanta."
He says they bought the unit and it was not cheap, but it is working out well sales-wise particularly in the hot weather. "We sell the drinks for £3.99 and £4.99 and they do really well," he says, "so we definitely made the right choice with Fanta."
There will soon be even more choice on the market as Polar Krush has announced the arrival of Calippo Burst, which it says it set to be its biggest launch in the slush sector for several years.
Calippo Burst is available in five flavours: Strawberry, Lemon, Orange, Lime and Cola and thanks to the high-volume machines up to 180 16oz cups can be dispensed per hour.
Michael Reid, CEO of Polar Krush says: "Partnering with Unilever's Wall's for the application of Calippo Burst across the UK not only shows our level of professionalism but also the confidence that they have in our company and capabilities. The excitement from the customers when they see the machine and try the product is proving that confidence is well-founded."
Deposit return schemes…
Rethinking our relationship to plastic bottles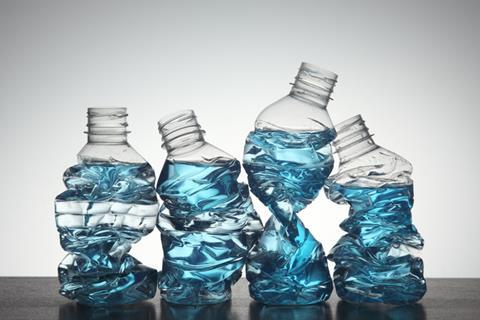 Deposit return schemes (DRS) look likely to be introduced throughout the UK at various points over the next few years. Scotland is due to introduce a DRS in August 2023, and details of schemes being rolled out in England, Wales and Northern Ireland are expected to be published later this year.
A new study commissioned by Suntory Beverage & Food GB&I (SBF GB&I), the manufacturer of Lucozade and Ribena, found that it takes just seven weeks for most shoppers to rethink their relationship with plastic bottles. Research for the white paper study on DRSs called Deposit Return Schemes: What's in Store? included placing over 5,500 people in a virtual reality shopping environment to see how they would react when a theoretical DRS was introduced. Further studies with another group were focused on understanding how consumers lived with DRSs over an eight-week period.
Suntory Beverage & Food GB&I discovered that shoppers experience a three-stage mental shift when required to pay a deposit, which the company has categorised as Surprise, Review and Reset.
• Surprise: Shoppers experienced surprise at being asked to pay more for soft drinks in a retail environment and return items for a fee, which is currently set at 20p per item in Scotland (with other parts of the UK expected to introduce a similar level of fee).
• Review: In the second stage, consumers reviewed their relationship with materials like plastic bottles and learned how to adjust to the new scheme rules after having to re-evaluate the value of their drinks packaging.
• Reset: And in the final phase, shoppers reset and changed their behaviour towards materials like plastic bottles resulting in new routines and different choices.
Keith Allen, director for commercial sustainability at SBF GB&I, said the company was "passionately" committed to DRSs. "These systems work brilliantly abroad. We need them to be as simple and similar as possible across the UK to avoid complexity and confusion for retailers and shoppers, so they have every chance of succeeding," he says.
Chilling out…
By stocking ambient milk drinks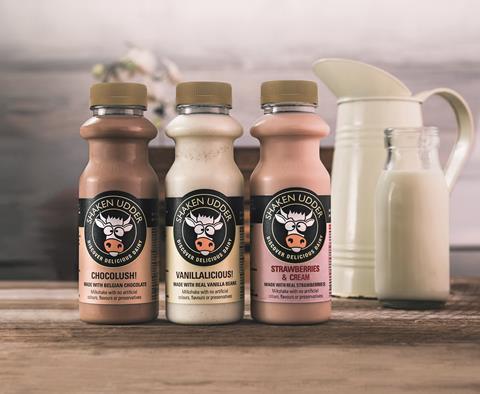 Milkshakes are hugely popular but finding space to store them if they need to refrigerated can be tricky. However, premium milkshake brand Shaken Udder has done forecourt retailers a huge favour by launching an ambient range with a longer shelf life and there's no need for it to be stored in the chiller.
New ambient Shaken Udder comes in 330ml bottles in Chocolush, Vanillalicious and Strawberries & Cream varieties.
The Shaken Udder brand is a real success story. Originally launched at festivals in 2004, it significantly outperformed the milkshake category in 2021, achieving more than 70% growth year-on-year with the brand, now worth around £20m in retail sales value, which means it is the number one premium shake brand in the market (Nielsen).
The shakes are made using superior ingredients, including real fruit and Belgian chocolate. They contain no preservatives, artificial colours or flavours and are compliant with HFSS regulations.
Another milk drink range that doesn't require chilling is Mars Chocolate, Drinks and Treats (MCD&T), which has recently added M&M's Brownie Milk drink to its line-up.
Michelle Frost, general manager at MCD&T, says: "We believe that the strength of the M&M's brand, which is being supported by a £4m media investment this year, combined with bright impulse bottles will attract new customers."
The MCD&T milk drinks range also includes Mars, Mars Caramel, Maltesers, MilkyWay, Twix, Snickers, Bounty and Galaxy.
All skus are suitable for vegetarians and have no added sugar. While best served chilled, the drinks can be stored in an ambient environment.
Overseas options…
US drinks are flying off shelves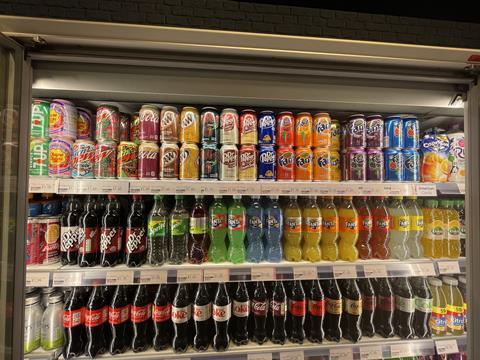 We all know how popular American candy is nowadays with it seemingly available almost everywhere but US soft drinks are proving popular too. Says Ziheed: "We're big on American drinks but there is definitely more competition from other shops now. The latest drink that is selling well for us is the US Warhead brand."
Kayur says the American Fanta flavours fly out even though they are priced at £1.49 for a 330ml can. "The problem with them is that we can't get them. We place an order every week, but it can be difficult to get them."
Kayur is keen to stock drinks that appeal to all his customers. "We stock a drink called Tymbark for our Eastern European customers and our Afro Caribbean customers like ginger beer, so we stock that too."
Tymbark is a Polish still fruit drink that comes in a glass bottle.
Another drink that Kayur says flies out is the Dr Witt multivitamins drink. "We can't get enough of these drinks; they are popular with everyone," he says.
Dr Witt is another Polish fruit drink but this time it comes with lots of added vitamins. One of its varieties is called Metabolism, which contains vitamins and minerals that 'contribute to normal energy-yielding metabolism'.
Don't forget the squash…
Dilutables will appeal to cash-strapped shoppers
The squash category has had a hard time of late but it could come into its own during the cost of living crisis because of the value it offers. Forecourt stores typically tend to stock chiller upon chiller of single-serve bottles and cans but those that are more of a neighbourhood store should perhaps rethink their ambient soft drinks offering with a focus on value. Number one squash brand Robinsons comes in a 900ml price-marked bottle which, according to Britvic, offers a very cost-effective drink at just 6p per serve.
Meanwhile, number two squash brand Vimto is enjoying its highest-ever brand value at £105.6m.
Angela Reay, brand and innovation controller at Vimto brand owner Nichols plc, says stocking price-marked packs (PMPs) in squash is a sure-fire way for retailers to establish and build trust with their customers.
"By providing transparent value perception, consumers can be certain that they're getting excellent value for money options. PMPs will also encourage consumers on the hunt for good deals to trial new squash flavour variants, as customers seek out offers and in-store promotions. We offer PMPs across our 725ml Vimto squash bottle formats, and in impulse Vimto Squash is the best performing of the top five brand. Our Vimto 725ml PMP Original squash is the number one PMP SKU in impulse based on value rate of sale, and Vimto 725ml PMP No Added Sugar squash is also a strong performer, featuring in the number four position in the value rate of sale rankings (Nielsen stats)."