Europump service director Lee Taylor divulges his secret skills including breaking into safes (for legit reasons, of course) and knife throwing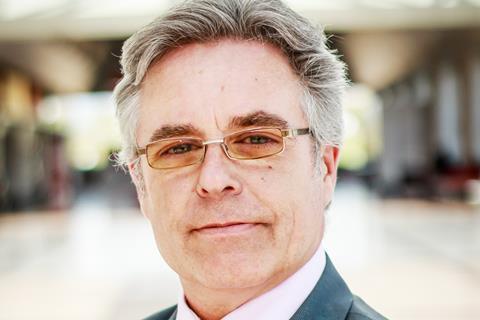 Name: Lee Taylor
Job title: Service director
Company: Europump
01 Career history: I started my working life as an apprentice for the Ministry of Defence making parts for Chieftain tanks. I then became a locksmith, breaking into safes to recover contents. I then worked as a chemical analyst for Silver Spoon then Jotun, but all the time I had other jobs working on commercial installs for tanks and pumps, as well as small dealer pipework installations. This led to a full-time job as a service and installation engineer. This then led onto Flexiline, working again on all aspects of the forecourt. I moved to Torex then Softoptions and Indigo installing POS systems, then went to EPOS Engineers. Onto TLM, again working with pumps and POS. Right before joining Europump as their service director, I was at TLM as their person in charge of solutions management.
02 Dream job – if you weren't doing this:
I always wanted to be a barrister but life changes took a different direction.
03 What do you drive: Volvo S90/Audi Q5.
04 What would you like to drive: Polestar 2.
05 What would be your perfect day: A relaxing day doing anything with friends and family.
06 Favourite team: Newcastle United.
07 Favourite read: I've never really got into reading; I get bored too quickly.
08 Favourite film: Terminator. At the time it was full of great special effects but now I look back and see how bad it really was.
09 Best holiday: Skiing in Bulgaria. My wife persuaded me to go to a freezing, snowy mountain instead of a lovely hot place. I gave it a go and never looked back.
10 Possessions you couldn't do without: Phone, it has access to everything in my life on it.
11 Who do you most admire: My dad.
12 Most likely to say: How can I help?
13 Least likely to say: I cannot do it.
14 Greatest achievement: Realising that whatever you aspire to achieve, you can always do better.
15 Greatest fear: Leaving it too late.
16 Tips for business success: Give nothing less than your best efforts all the time.
17 Best business advice you've received: Never promise anything unobtainable, set expectations and keep to them or go further.
18 Best thing about your job: The diversity.
19 Pet hate: People who can't park straight between two lines in a car park.
20 Three words to describe yourself:
Logical, direct and understanding.