A good wet-stock management system can save you money and give you less to worry about.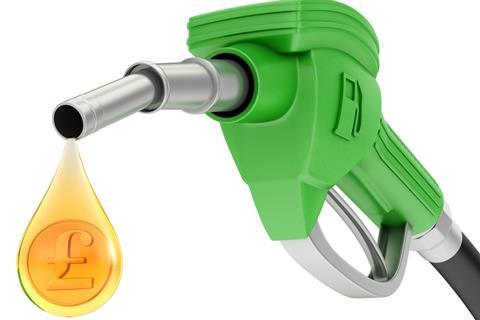 Over the last 20 years, the fuel retailing industry has become more technologically advanced, and retailers now have access to a vast array of wet-stock management and tank-gauging products and services.
These products and services alert retailers if they are losing fuel, help pinpoint the source and exact location of the loss, and also provide valuable insights into many other aspects of running a fuel business, such as the extent of which fuel deliveries are accurate, how best to optimise forecourts to increase sales throughput and improve logistics and financial reconciliation.
With the price of fuel so high, effective wet-stock management is more important than ever. David McHale, sales manager at Dover Fueling Solutions (DFS), explains: "The current record-high fuel prices are causing issues for motorists all over the globe, but with these fluctuating and expensive fuel prices, it's not just motorists who have been impacted. Fuel retailers are also faced with tightening margins and significantly higher costs, and it is more essential than ever to account for every litre of fuel that passes through their respective businesses. Any loss of fuel can amount to a serious financial loss for the retailer, and it may take several thousand litres in additional sales to recover these costs. Real-time wet-stock management supports retailers with improved wet-stock control, greater visibility into their fuelling operations and provides them with the data to support their decision-making process to ensure their businesses remain profitable and compliant with industry regulations."
McHale says that keeping fuel loss to an absolute minimum is important not only in maintaining a profitable fuel business, but also with regards to its contribution towards a cleaner, greener future.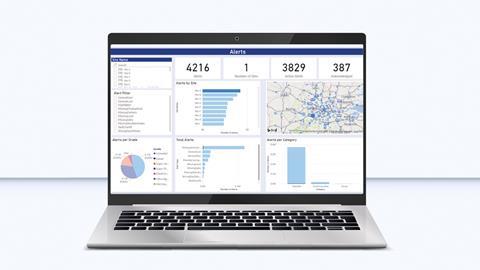 Dover Fueling Solutions'wet-stock monitoring service gives you valuable real-time data. It gives users alerts by site and by fuel grade and also has alert filters that help with the specifics such as 'missing stock and sales', 'general gain', 'general loss' and 'tank overfill'. But the company says it goes beyond leak detection to support retailers with their data management processes.
"Using real-time data and advanced analytics, the Fairbanks real-time wet-stock monitoring service from DFS can quickly and accurately detect fuel loss incidents within a retailer's fuelling system. The ability to pinpoint where in the system a leak may occur helps to minimise fuel loss by enabling quick intervention and enhancing the customer's efforts to make decisions, take appropriate action and resolve problems swiftly. This service provides retailers with additional peace of mind, allowing them to focus on running their business, safe in the knowledge their fuel is being closely monitored."
The Fairbanks wet-stock monitoring service, as part of the wet-stock management solutions and services from DFS, goes beyond leak detection to support retailers with their data management processes.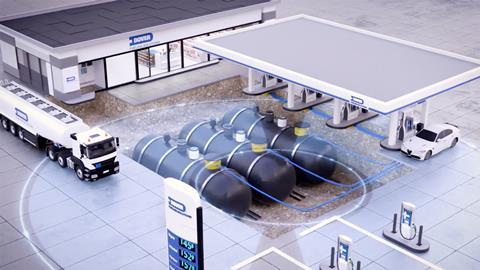 "By accurately recording and verifying all wet-stock data, the Fairbanks wet-stock monitoring service identifies discrepancies and outlines corrective actions. Through various analytical processes, DFS can help to improve the financial performance of forecourts by ensuring all wet-stock data is reconciled correctly and accurately before it's fed into financial reporting systems. Reducing reported losses by just 0.1% can have a positive impact on a retailer's financial reporting, all of which is made possible by the efficient Fairbanks wet-stock monitoring service," says McHale.
To minimise the impact of any liquid product leaking from an underground tank or pipeline, it must be detected at the earliest opportunity to avoid significant loss and environmental impact.
For most modern forecourts, automatic detection systems are generally incorporated into the site at the installation phase. These systems are designed to monitor leaks and raise an alarm should a potential leak be identified.
Alongside these systems, forecourts are required to maintain wet-stock reconciliation records, on site, to support the monitoring process. These records can be compiled manually or through a back-office system.
DFS sales director, Jeroen van Pelt, comments: "While these systems are generally good and widely accepted throughout the industry, they often cannot pinpoint the area of concern quickly; therefore, it is recommended to have an additional layer of security from a third-party wet-stock management provider, such as DFS, which can utilise detailed analytics and refined alerting processes to accurately pinpoint the source of the loss. The more accurate the wet-stock management system is, the quicker a leak can be detected, and the faster the appropriate action can be taken to prevent environmental contamination. Accurate wet-stock management systems also contribute to significant cost-savings for businesses due to the reduction in fuel losses."
Having total visibility and control over wet-stock logistics – from the depot right through to delivery, then to the safe storage of fuel on site and the refuelling of a customer's vehicle – is considered to be the best practice in wet-stock management. For sites to effectively execute and deliver best practices, processes may need to be tailored to the individual fuel retailer's requirements and capabilities.
Says van Pelt: "DFS believes having good data and visibility on volumetric data is no longer sufficient and does not proactively help the retailer control and maximise their business potential – quite simply, the future of wet-stock management goes way beyond data reconciliation. What fuel retailers need are tools, information, guidance and advice regarding when to order new fuel stock, the ability to assess the status of their inventory underground and gain insights into the issues and possible problems that need attention. For maximum efficiency, all these elements should come together in one, easy-to-use and comprehensive solution, enabling retailers to do everything they need to maintain best practice without spending valuable time and resources on analytics, data-crunching or problem-solving. DFS has created an extensive fuel system optimisation package that provides the help and support fuel retailers need to do exactly that."
He explains that with wet-stock management from DFS, retailers can pick and choose the elements and functionality they need to successfully run their business.
It starts with DX Wetstock, a solution that focuses on enhanced, real-time wet-stock monitoring and in-depth loss analysis, followed by compliance and asset management – an element related to wet-stock monitoring that is business-critical but not always as visible.
"Retailers need to comply with all sorts of rules and regulations, while making sure their equipment is up to standard, fully certified and controlled, which can be time- consuming and complex. With wet-stock management from DFS, compliance and asset management are embedded, as it is incredibly beneficial to the overall performance and management of a fuel station. In order to ensure the availability of such useful services, DFS has partnered with Techniche, allowing it to provide best-in-class compliance and asset management tools to the fuel retail industry.
"These elements – wet-stock management, and compliance and asset management – come together in the wet-stock management package from DFS. Retailers can now locate and diagnose instances of fuel loss quickly with DX Wetstock and minimise site and equipment downtime and maintain compliance of their key assets with the DFS Compliance Manager and DFS Asset Manager."
Suresite discusses the importance of live data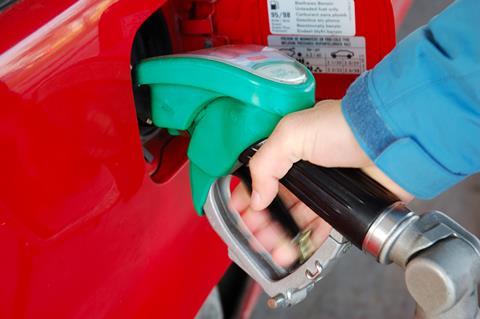 Rising fuel prices renders great wet-stock management more important than ever for a number of reasons, says Dan Gibson, wet-stock manager at Suresite Group.
"The simplest reason is that any loss will now cost the business nearly twice as much. During the first lockdown in 2020, the price of fuel was £1/litre and today, the price is closer to £2/litre. An underlying loss of even 0.1% could cost a single-site operator thousands of pounds a year, and for far larger retailers with multiple sites this could now be in the millions. Wet-stock management can help retailers of all sizes to mitigate and prevent fuel loss or theft. "
He says best practice is a truly, real-time wet-stock management service that can provide a full picture of site operation as it happens, including flow rates, sales, deliveries and fuel levels.
"Live data can help retailers to identify the busiest pumps, and those that are underused; which fuel should be sold on the forecourt and from which pumps; and to pick up on changes in the tank system that can be slow to develop over time.
"For example, at Suresite, we are able to send alerts to fuel retailers if a petrol nozzle isn't used by a customer for more than two hours (between business hours of 6am-10pm).
"Having truly live data available means that any potential problems with this nozzle – which may be preventing customers from using it – can be identified the same working day, investigated and
dealt with.
"If this information were not able to be viewed in real-time, then the problem may not be identified until the next working day – by which point the retailer has already lost a day's sales from that particular pump," continues Gibson.
"Historically, wet-stock performance has been difficult to monitor and track, but at Suresite, retailers can access their wet-stock data remotely from any location via a cloud-based platform."
What Eurotank can do for your wet-stock management
Eurotank Service Group says good wet-stock management can improve the amount of cash in your bank. Group managing director, Edward Wheeler, explains: "Fuel retailers are in a losing position when it comes to both fuel being delivered and fuel being sold.
"When petrol is loaded onto the tanker, petrol vapour will be lost, which the retailer is charged for. As fuel is transported to the site, more vapour loss occurs. When the petrol is delivered into the retailer's tanks, even more vapour is lost and when the retailer sells the petrol to the consumer, even more fuel is lost because of meter drift and inaccurate calibration using open-neck cans.
"Good wet-stock monitoring will measure all of the points of loss and give you the data to keep those losses under control or even reverse them. Things that get measured get managed, and it's the same with wet-stock management. If you don't know the volume you are losing at each stage of the process, then it's likely you are living with wet-stock loss rather than controlling it.
"We can fit devices to your tanks to reduce delivery losses. We can calibrate your tank gauge so you know precisely the volume of fuel in your tanks at all times. We can preventatively maintain your pump meters to ensure there is minimal drift. We can calibrate your pumps using the latest closed-loop technology to ensure you don't have vapour loss built into your meter calibration and finally, we can supply new pumps with automatic temperature compensation (ATC) or retrofit ATC to existing pumps. ATC
is a great way to eliminate wet-stock loss if your average tank temperatures over 12 months are below 15°C."