New uncertainty about the government's commitment to banning diesel and petrol cars and vans by 2030 is unsettling the EV charging sector. John Wood reports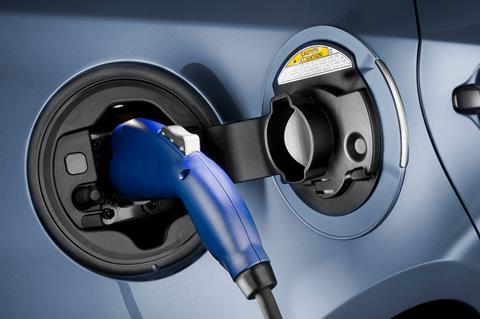 Just a few weeks ago the decision to ban the sale of all new petrol and diesel cars and vans by 2030 seemed to be done and dusted. With the UK's pledge to reach net zero by 2050 enshrined in law, and the ban portrayed as an essential milestone in that journey, the debate seemed to have moved on from whether it should happen to how it was going to be achieved. There were plenty of voices suggesting EV charging infrastructure wasn't being rolled out fast enough, the grid couldn't cope with the increased load, there wouldn't be enough batteries for EVs produced in the UK or lithium to put in them or affordable EVs, but nearly all of them were assuming the 2030 ban was a done deal and they were calling for government action to ensure their concerns was met.
But a by-election, ironically in the seat vacated by Boris Johnson, appears to have thrown the whole timetable into doubt. It was Johnson, who at the peak of his popularity after winning the last general election, in November 2020 pushed through his 10-point plan for a green industrial revolution. This contained the decision that the ban would be implemented 10 years earlier than previously planned, in 2030 rather than 2040.
But in July 2023, when the Conservatives were expected to lose the Uxbridge and South Ruislip by-election because of Johnson and his party's unpopularity, the green transport policy of the Labour London mayor became the major point of contention. It was weeks before the ULEZ (ultra-low emission zone) was due to be extended from Inner London to cover all the boroughs, and a wave of discontent about the measures was credited with helping the Conservatives to hold onto the seat despite the party trailing badly in the national polls.
With many Conservative MPs already having given up hope of winning the next general election, suddenly some saw a potential opportunity to gain popularity at the expense of Labour, by watering down or postponing green policies. The week after the by-election the prime minister Rishi Sunak, who has never been a keen advocate of green policies, said he was not prepared to "hassle" people with additional costs associated with net zero, while Foreign Office minister Andrew Mitchell said he could not "prophesise" future decision-making on the government's 2030 electric vehicle target.
However, such a profound change of policy would be a high-risk strategy. With increasing numbers of exceptional heatwaves, forest fires and droughts affecting opinions on climate change, some Tories did not want to risk public opinion turning against them. Levelling up secretary Michael Gove told the BBC that the government would "ease off" on its "strict deadline" of making sure privately rented properties meet minimum energy efficiency standards by 2028. However, asked whether banning the sale of new petrol and diesel cars was an immovable target in Britain, Gove said: "Yes".
And while the polls, and holding on to power in next year's general election, are the biggest priority for the current government, another consideration has to be the financial implications for a massive growth industry that has grown up with the expectation of the 2030 ban. Well over a billion pounds of public money has already been committed to support development of EV charging infrastructure and research into zero-emission transport and any move to cut this back would risk killing off many fledgling companies. And the government spending is dwarfed by the plans of the private sector with ChargeUK, the trade association for the EV charging infrastructure industry, claiming its members will invest more than £6bn in rolling out equipment up to 2030.
In a letter to Rishi Sunak it warned that current policy uncertainty puts that investment and the jobs that go with it in danger and jeopardises the government's ambition to deliver the world-class charging infrastructure that is required to deliver net zero road transport. The organisation said it welcomed the Prime Minister's commitment to 2030 as the start date for the gradual phase out of petrol and diesel cars. But it highlighted the need for certainty to support investment, jobs and the wider transition to electric transport. Charge UK pointed out the Zero Emissions Vehicles (ZEV) mandate is due to come into effect from 2024. It said ChargeUK members were already delivering EV infrastructure across the UK at an unprecedented rate but warned that continued exponential growth must be underpinned by certainty. Its letter stated: "Watering down the original ambitions of the ZEV mandate will mean billions of pounds of investment, thousands of new and green jobs and the supply of second hand EVs are put at risk.
"This EV supply and the resultant second hand EV market are vital to helping reduce the cost of driving for people across the country and can only be realised with a clear ZEV mandate."
Another industry figure responding to the speculation about the 2030 ban was Melanie Shufflebotham, co-founder and COO of EV charger mapping service Zapmap. She commented: "The country's future climate commitments should not be a political football, especially when the signs of global heating are so visible today. Road transport accounts for around 20% of all our emissions, and electric vehicles are a proven technology solution. The 2030 ban on sales of new petrol and diesel cars has given business the confidence to invest. An entire industry is working towards meeting this deadline and it is well within reach.
"In spite of the recent surge in misinformation, the facts are that charging infrastructure is rolling out at pace, electric sales are strong despite a challenging economy, and existing EV drivers are happier with their vehicles than those still driving petrol. The government must be like a handbrake-less electric car, and not roll back."
Some of the biggest players in the forecourt sector have also invested in EV charging, notably MFG and EG Group, as well as the oil companies (BP Pulse and Shell Recharge are both members of ChargeUK), but many other operators have kept their involvement to a minimum waiting for the pace of change in equipment to settle down and the volume of expected business to grow. Until the current uncertainty is categorically settled it is unlikely many undecided forecourt operators will be keen to take the plunge.