- "Self-service is no longer the future; self-service is the now," says founder and CEO of Bludot Technologies Frank Kilpatrick.
- "Your most loyal customers from now on could be the ones you never see"
- "Queue reduction, spend maximisation and footfall inflation is only the beginning. Self-service checkouts provide a seamless service, displaying product details including nutritional and allergen information that could otherwise be missed, and enables fast, secure payment,"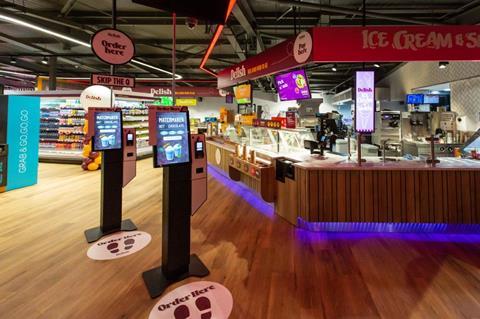 Retail technology business Bludot Technologies has launched a new digital self-serve, food-to-go kiosk solution which the company believes is set to change the future of convenience and forecourt retailing.
Recently launched in Spar Mallusk, which is owned and operated by Henderson Retail, the Halo Retail Self-Service Kiosk is playing a huge role within the store.
A first for the Henderson Group was the integration project between Bludot Technologies and leading EPOS software provider Henderson Technology, where two self-serve kiosks for the food-to-go counters have been installed in the store. Customers can come into the store, order, and pay for their food using the self-serve kiosks, or go to the collection point instore to grab 'n go.
"The team at Henderson's have always been keen to deliver the latest retail technology ideas in stores in order to meet all customer demands which today includes the way food is served, ordered and paid for," says founder and CEO of Bludot Technologies, Frank Kilpatrick.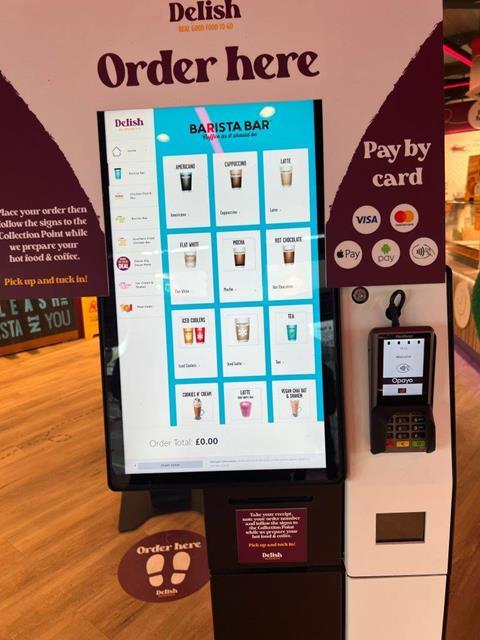 "We developed our new self-service kiosks so busy stores can deal with any increase in footfall, maximise spend, reduce queues, and enhance the customer experience. The foodservice sector has quickly recognised the benefits of self-service kiosks, and we believe the convenience and forecourt sectors are perfectly placed to adopt self-service kiosk (SSK) technology."
He says there are many benefits to self-service kiosks: they reduce labour costs and can maximise the efficiency of hot food and deli staff. In today's labour market especially, self-serve kiosks compensate for staff shortages.
"Kiosks improve speed of service for customers, and the accuracy of orders," stresses Kilpatrick. "We've seen an increase in hot food and deli footfall in Spar Mallusk; sales also increase due to the up-selling option; and it is a very attractive option for millennial shoppers. It is a great addition if stores are looking to increase basket spend. It is exceptional that a new technology will offer both cost reductions and increased revenues. The return-on-investment is extremely positive."
The kiosk will display product details including nutritional and allergen information. It also meets expectations on cashless payment and convenience as well as securely take fast mobile and card payments.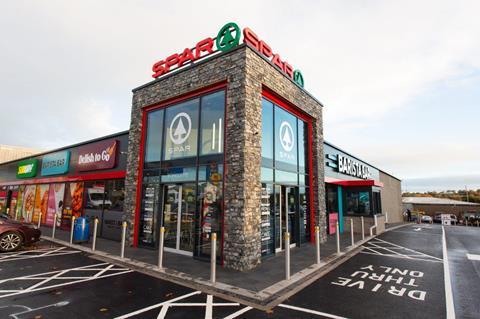 Founded in 2017, Bludot Technologies has developed several different retail technologies. The first was a cost-effective food ordering mobile app for its family group of convenience stores in Northern Ireland. "We were operating one of the busiest hot food and sandwich bars in Northern Ireland," says Kilpatrick. "We noticed customers were beginning to leave the store due to the long queues forming and increasing drive-bys due to the car park always being full. We resolved the issue by developing our own food-to-go mobile app, called Beat the Queue, where individuals and businesses could pre-order, prepay and have their orders ready for collection or delivered to their premises."
Beat the Queue was an instant success. Over the next five years, the food-ordering app has progressed to a full-scale mobile payment, e-commerce and digital marketing platform called Halo Retail. It offers an end-to-end solution to the convenience and fuel forecourt sectors.
Kilpatrick adds: "Creating solutions for everyday problems that deliver real benefits to both the consumer and the food business is now my driving force. I have relished bringing my personal experience and insight to Bludot's products.
"Today we provide a suite of digital solutions specifically designed for a more streamlined retail future and perfectly suited to the convenience and forecourt sectors."
The Halo Retail self-service kiosk has had an incredibly positive start at Spar Mallusk with one in 10 food-to-go orders going through the kiosks.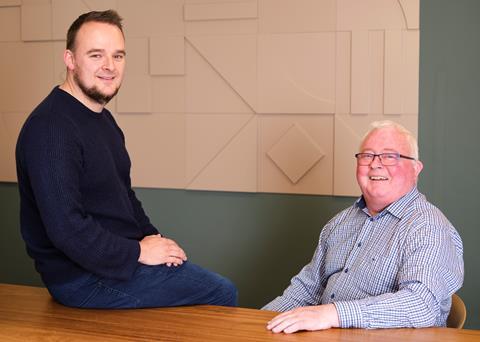 The Bludot DEV Team, led by CTO David Hamilton, worked closely with several Henderson Group departments, to deliver a solution that provided the many features and custom requirements, asked for by Henderson Retail. The result is a kiosk solution with numerous advanced features designed for convenience retail.
Julia Galbraith, food to go brand development manager for Henderson Wholesale, says: "Our food-to-go shoppers are often pressed for time and really appreciate the ease of ordering and speed of service kiosk ordering provides, along with the additional detail available such as allergen info and customization options. Kiosks also give visibility of the full range of products available, allowing our shoppers in Spar Mallusk to combine orders for different elements of hot food, coffee and milkshakes, with orders then ready to collect in just a few minutes. We're in the early stages of our collaboration with Bludot and on a continuous journey to develop, learn and increase operational efficiencies and shopper benefits."
Bludot's range of products include Halo Retail, a mobile payment, e-commerce and digital marketing platform for convenience retail, including fuel forecourt with food-to-go, and Allergen Intelligence, a cloud-based food information, costing and label printing solution, that meets the requirements for Natasha's Law, integrating with new digital channels such as mobile apps and self-serve kiosks, as well as traditional print-labelling requirements. These are designed to work singularly or combined for customer convenience, enhanced customer loyalty and greater streamlining at retailers, food service outlets and forecourts.
In essence, "your digital transformation solution in one scalable platform," says Kilpatrick.
Available to convenience and forecourt operators around the UK, the Halo Retail Self-Service Kiosk is already fully integrated with Allergen Intelligence, Nielsen Brandbank, OPAYO (SagePay), Stripe, EDGEPoS and Azpiral Loyalty.