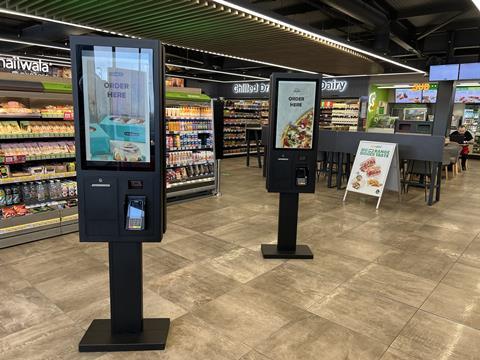 EG Group commercial director Ilyas Munshi stressed the importance of foodservice in forecourts, in a pre-recorded film featuring the company's flagship Frontier Park site.
"The demands from today's consumer are overwhelming," he said. "People are always continually looking for locations where they can satisfy multiple needs. EG Group has been at the heart of promoting convenience retail, and we feel today's consumer is looking for open retail."
By open retail, Munshi explained it was a site that served different purposes.
"The days are gone where customers are coming to our site because they just need to fill up or they just want to buy a few snacks…we aspire to have at least one food service brand on all our locations – many of our sites have multiple brands on them, and what we have created is a retail within retail proposition.
"Having this breadth of food service is important, whether it's about serving the different day parts, today's customer wants to access breakfast, wants a lunchtime offer, throughout the day as well and also in the evening."
Munshi also weighed in on the future of fuel, commenting: "I don't know if it will be electric, hydrogen or another form of fuel, but all of us to some degree have been investing in EV charging. EG has over 100 sites which offer EV charging. When I look back on the early EV charging equipment we invested in, today the technology has evolved so quickly, that those charge points are seen as being slow and redundant in the marketplace. Today's customer wants fast chargers, they want to be able to quickly charge up in 15 or 20 minutes and be on the move again. This is why having a strong investment strategy on the future of fuel is so important."