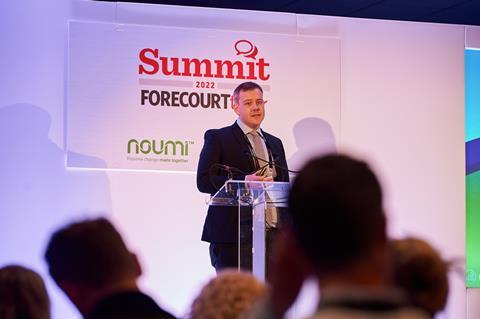 Jamie Baker, director of external relations at UKPIA, spoke of the road ahead in terms of technological developments and how oil companies are looking to low-carbon fuels.
He stated that there will be a wider range of liquid fuels available in the future: "It's not going to be the liquid fuels we have now - they'll be different grades of liquid fuels," he said.
"There will also be hydrogen, there will also be electricity being sold to energise our transport, which will be a challenge for suppliers. I think we will have specialist hubs emerging; they might be regional for hydrogen in particular. I think there will be dedicated EV hubs as we have already started seeing in the market…what that means for forecourt operators is you need to keep an eye on the market and where duty is pushing you.
"But forecourts are not all about providing energy. There is a big retail piece… and there are different ways to make money on your site. That might be lockers and delivery integration, it might be car washes, it might be food-to-go. I think we have seen forecourts' importance to local economies or local communities."