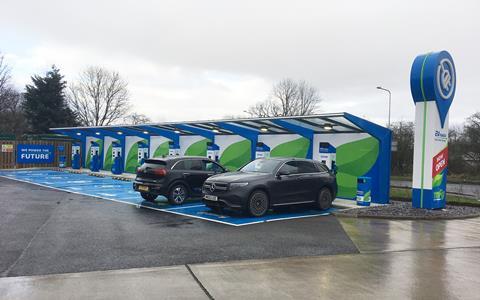 Electric cars have overtaken petrol vehicles as car buyers' next intended purchase for the first time, claims automotive publisher Autovia, which tracks car-buyers intentions.
According to its latest data, EVs moved into the lead in September and have since risen to around one-in-three intended future purchases.
Insights from Autovia's customer data platform (CDP) claim to reveal underlying trends more accurately than individual surveys, "which are fixed in time and often influenced by short-lived news events".
Autovia's CDP insights have concluded that the immediate future for the market is electric and petrol, with diesel languishing at around one-in-10 purchase intentions and electric now pushing up beyond one in three. Other fuel types, such as the various types of hybrid, are consistently hovering around 7.5% and 15% of future purchase plans.
Steve Fowler, editor-in-chief of Autovia, said: "Autovia's car customer insights are especially valuable in gauging future intentions because they reflect real plans rather than the more typical on-the-spot opinions captured in occasional surveys.
"When an in-market car buyer volunteers their future buying plans to us they're effectively asking us to help them to find their ideal future car. With EVs now stretching their lead as the most popular future choice among our highly engaged audiences, it's clear a turning point has been reached."