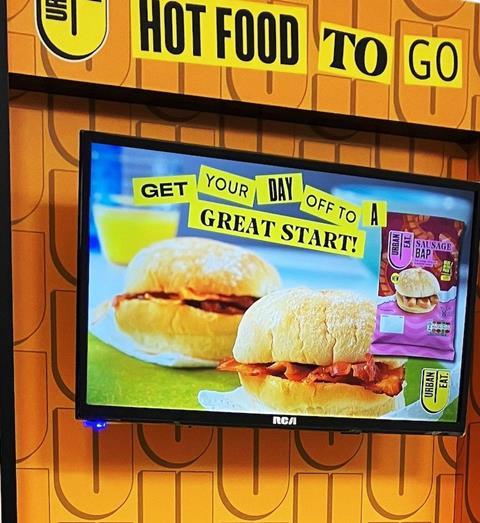 Urban Eat is helping retailers maximise the sales potential of its micro-snacking range with a specially created Smart Retail Solution, a self-contained food-to-go unit complete with chiller and pre-programmed microwave.
The Smart Retail Solution with its Urban Eat branding has been designed to draw in the attention of hungry shoppers, while the built-in digital screen delivers product details to assist as customers make their choice.
Containing a glass fronted, customer-facing chiller, Urban Eat's entire microwavable range stands on full display for easy selection. Once a choice is made, consumers use the unit's integrated microwave, which is pre-programmed with each of Urban Eat's micro-snacking range.
Anna Bond, senior customer marketing manager at Fresh Food For Now, said: " The Smart Retail Solution reflects our dedication to enhancing the food-to-go experience for both retailers and consumers. When in development, we listened to both parties to create something that would solve retailers' current shopfloor obstacles, maximise sales potential across day parts and offer a quick and easy way to consume our great tasting products. This space-saving, easy to operate appliance is exactly what we are calling it – a smart retail solution."