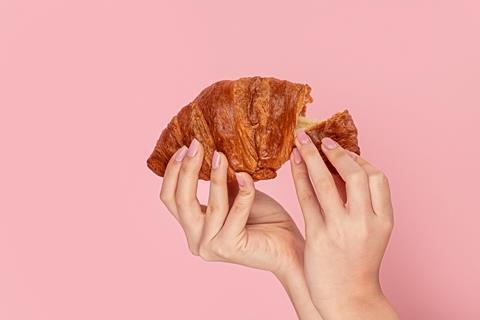 The out-of-home breakfast market is in growth – albeit from a small base. According to Lumina Intelligence figures, in 2021 3.5% of breakfasts were eaten out of home but that rose to just over 4% last year. McDonald's was king of the out-of-home breakfast market last year, accounting for 12% of sales, with Greggs not far behind – which is good news for all the forecourts that have a Greggs on site. And the best-selling item at breakfast was a pastry followed by a sandwich – probably washed down with a coffee or a tea.
Lumina's data found that the top reasons for eating breakfast out of home were that people were out and about; it was a treat; it was part of their routine or they were travelling or commuting.
When we think of consumers buying breakfast at a forecourt store we, rather stereotypically think of white van man on his way to work – stopping for a sausage or bacon bap but it could be anyone on their way to work or, as Lumina's data found, anyone who is out and about.
Katie Prowse, senior insight manager at Lumina Intelligence, comments: "Consumers are looking for familiarity, value and convenience when eating breakfast out of home. The main breakfast operators are fast food and QSR brands. These outlets are well positioned to meet consumer needs through having numerous outlet locations, offering quick service and providing value for money. Yet local and quality is also important to consumers, helping drive the success of independent operators."
Forecourts tick those boxes too – they have numerous locations (albeit not all operated by the same companies), they offer quick service and provide value for money.
When it comes to value for money, consumers love a meal deal and Anna Bond, senior customer marketing manager at the Fresh Food For Now Company, believes there is untapped potential in breakfast missions, presenting an opportunity for a focused breakfast meal deal, capitalising on prime locations and consumer demand for morning offerings. "This strategic move can boost incremental spending, utilising hot drinks and other selections, thereby establishing forecourts as competitive forces within the food-to-go landscape."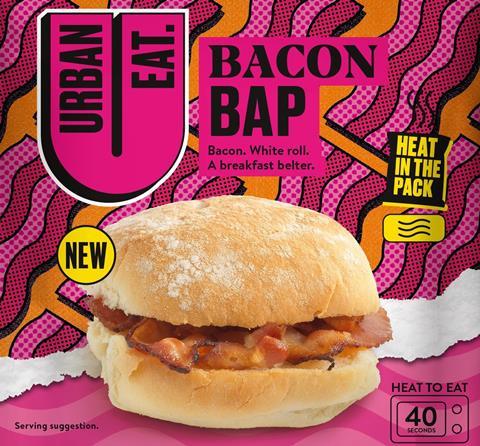 Fresh Food For Now's Urban Eat has a new micro snacking range which includes breakfast options in the form of a Sausage Bap and Bacon Roll. The range is described as "straightforward" thanks to its heat-in-pack solution.
And Urban Eat's sandwich range includes two 'breakfast-in-a-rush' options: a Sausage & Egg sandwich and an All Day Breakfast Triple.
Meanwhile, the Rustlers brand, known for its microwavable burgers, has an 'All Day Breakfast' range which comprises the Sausage Muffin and the Pancake Stack.
The All Day Breakfast Sausage Muffin (rrp £1.95, case size four) is one of Rustlers' top-selling products in convenience, worth more than £1.2m in the channel, (Nielsen stats) with the number of listings in convenience continuing to grow.
The Rustlers All Day Breakfast Pancake Stack (rrp £2, case size four) has quickly become one of the fastest growing products in the brand's range, already worth £1.6m..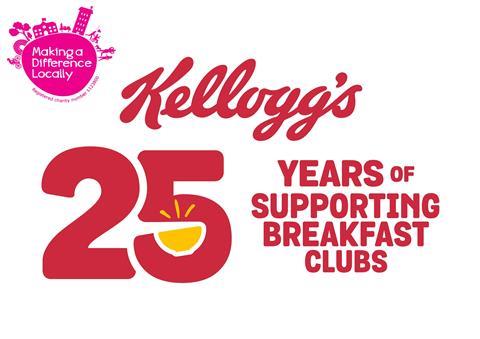 Breakfast clubs
One brand that's synonymous with breakfast is of course Kellogg's. The cereal firm has been supporting school Breakfast Clubs since 1998 – providing everything from cash grants to free bowls to free food.
The company has recently made a £4,000 donation to Nisa's Making a Difference Locally (MADL) charity to support breakfast clubs in schools.
Kate Carroll, head of charity at Nisa, says "We are extremely grateful to Kellogg's for the donation to MADL and the impact it will have on supporting breakfast clubs in schools.
"We always look to work together with our partners and suppliers to create funding opportunities in the community and this collaboration demonstrates how successful this work can be."
Cereals have come in for a lot of criticism over the years for the levels of sugar in them but nowadays manufacturers are keen to show off their non-HFSS versions.
Nestlé Cereals recently relaunched its Shreddies Raspberry & White Chocolate flavour cereal. It was previously available in 2021 but has been reformulated to ensure that it is non-HFSS according to the UK government's nutrient profiling model. The product also features Nestlé Cereals' signature green banner on pack – highlighting that whole grain is the number one ingredient.
Meanwhile, Weetabix recently launched the very decadent sounding Chocolatey Hazelnut Melts but like the Shreddies, they are non-HFSS too.
In explaining the reason for the launch, Weetabix points to Dipsticks research which found that consumption 'as a treat' is one of shoppers' primary motivators for choice at breakfast time.
Ginni Farbon, Weetabix brand manager, says: "The launch of this new flavour into our popular Melts range is set to be a hit with consumers as tasty cereal is the largest segment of the breakfast cereal category, with demand growing year-on-year over the last three years. With over half of consumers looking to reduce their sugar intake in their diets (Dipsticks), Melts will hit this sweet spot for them without compromising on taste."
With Lumina Intelligence's data also showing 'treat' as a top three the reason for buying breakfast out of home, it seems that breakfast is not just the most important meal of the day but a bit of a treat occasion too.