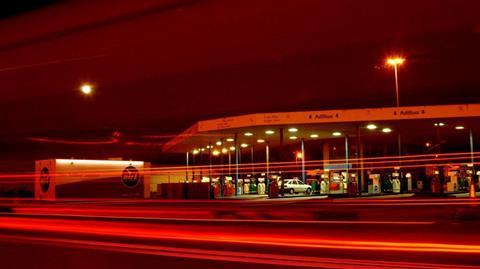 A string of European urea plants restarted AdBlue production in late March, after being taken off line owing to record high natural gas prices.
This came as welcome news to the European AdBlue market that was otherwise in the early stages of a supply shortage. This was particularly apparent in the UK, which is reliant on imports from the EU and Russia.
Softer gas prices were also passed on to AdBlue buyers, with urea producers in Germany lowering prices on April 1 by 27%, compared with the previous week, based on price assessments in Argus' DEF Weekly. But other suppliers in Germany took a more cautious approach and held prices in the expectation that gas prices could rise in early April with the looming prospect of an embargo on Russian oil and gas imports. This resulted in average ex-work AdBlue prices in Germany falling by 15% to €65.28/100ltr, according to Argus' AdBlue assessment.
A similar approach was evident in the UK, as some suppliers lowered delivered AdBlue prices by 20-30% on April 1, after doubling them in mid-March, while others held prices at higher levels owing to a sustained shortage in prilled automotive-grade urea (AGU), used as a feedstock for AdBlue production.
The prilled AGU shortage in the UK was mainly caused by logistical and financial restrictions to Russian urea exports, which Argus estimates supplied 20-25% of the UK AdBlue market in 2021. But it was not helped by outages in March at alternative European AGU plants. The tight supply of AGU was felt across Europe, with most European suppliers lowering prices by a lesser extent than AdBlue in early April. Buyers said ex-works prices for prilled AGU fell by around 15% on April 1, compared with a 25-30% decrease in AdBlue ex-works prices over the same period. It is unlikely that the current price spread will be sustained until the end of the month, but high-priced suppliers will be expected to try to hold their positions until there is more clarity on the potential EU energy embargo on Russia and its resulting impact on European natural gas prices. So for now, the market stays suspended in a sense of positive optimism.