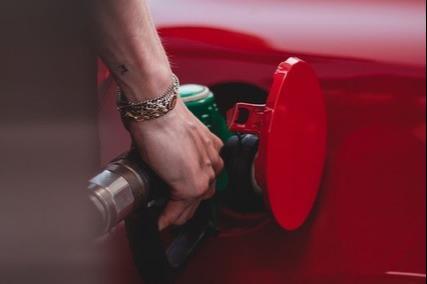 A litre of unleaded broke records again when it averaged 191.05ppl on Sunday. Diesel also reached another high point on Saturday with an average price of 199.09ppl.
However, PRA executive Gordon Balmer has been valiantly defending pump prices, and, together with Mark Wilson COO for Frasers Retail Ltd, recently succeeded in gaining an audience with Secretary of State Grant Shapps and his team at Horseferry Road, London.
The meeting followed newspaper headlines claiming that the government was waging war on petrol ststions as a result of high pump prices. The PRA has been active in trying to explain the plight of independent forecourt retailers, and had been disappointed in the lack of response to the many letters he had written to various government departments.
Then came the meeting with Grant Shapps.
Balmer explained: "We had prepared a slide pack to provide context on the current extraordinary circumstances our industry faces, an explanation as to how wholesale and pump prices are calculated and some recommendations as to how the Government could intervene.
"We said that the cut in fuel duty was overtaken by the rise in wholesale prices and that members are operating on wafer-thin margins. We also mentioned that the cut to fuel duty was not enough, and had been overwhelmed by the increase in wholesale prices and wasn't in line with what other countries had done.
"The Minister listened to our points and asked pertinent questions and we were grateful for the opportunity to provide him with a greater understanding of the issues.
Meanwhile, Business Secretary Kwasi Kwarteng has instructed the CMA to examine the fuel market and see whether the duty cut is being passed on to consumers.
In a letter to the CMA, Kwarteng said: "We have taken action to support motorists by cutting fuel duty for petrol and diesel in a £5 billion package. Despite this action, there remains widespread concern about the pace of the increase in prices at the forecourt and, that prices may not fall as much or as fast as they rise."
The CMA will also look at price variations between filling stations.