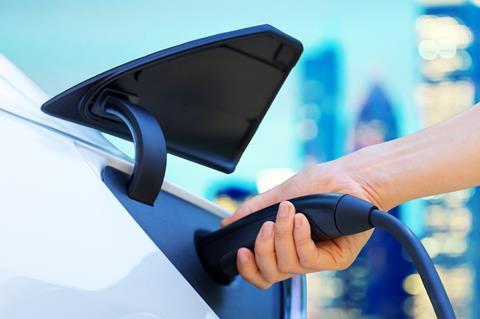 The AA is suggesting the Competition and Markets Authority (CMA) should handle EV charging costs in the same way it is dealing with pump prices.
The call came after it revealed electric car drivers have seen prices of public flat rate charging rise in the past month while costs for charging an EV at home have fallen by 4p per kWh.
On 1 July, the new Energy Price Cap fell from an average of 34p/kWh to 30p/kWh. However, according to the July 2023 AA EV Recharge Report, all flat-rate public charging costs rose by at least a penny compared to June, with slow rate on average rising by 4p/kWh to 48p/kWh due to a big rise in one city.
While slow charging in residential areas through lampposts remained largely static, a council-announced increase in Brighton and Hove from 39p/kWh to 61p/kWh, a 56% increase, drove the average kerbside cost across the country up 4p/kWh.
Meanwhile, all peak and off-peak rates of charging in the public realm remained static.
The hike in slow charging costs means July was the most expensive month to use that speed of charge in 2023.
Jack Cousens, head of roads policy for the AA, said: "The majority of EV owners have their own dedicated charging source and would've reaped the benefits of the drop in the Energy Price Cap when charging at home.
"However, that benefit may have been missed completely for those who are solely reliant on the public network. While wholesale electricity costs have dropped considerably from last summer, some networks increased their prices.
"With the Competition and Markets Authority and government keen to keep an eye on pump prices, there is a strong argument to consider mirroring their activities for EV charging costs in the public realm."
The CMA carried out an investigation into road fuel pricing and found that competition between the most influential players on petrol and diesel prices, the supermarkets, was not working properly and that they were slow to pass on falls in wholesale prices.
It called for greater transparency and for legislation compelling petrol stations to make their daily prices available online for use by price comparison apps.