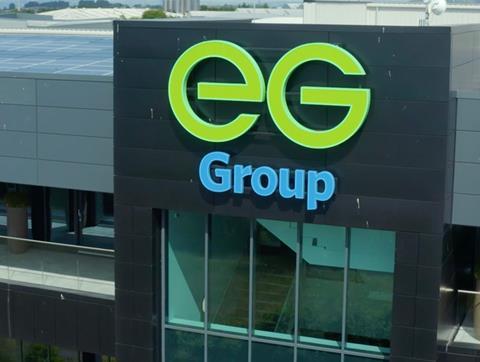 Euro Garages' parent company EG Group increased its global earnings last year as acquisitions helped to drive up revenue by 25%.
In its annual results for the year to December 31, 2022, it reported EBITDA increased by 1.9% to $1.46bn for the full year to December 31, 2022, while total revenue rose by 25.1% to $33.04bn.
The group's site network increased to 6,612 sites by the end of the year, of which two thirds are company owned and company operated, with the increase primarily driven by its completed acquisition from OMV of 285 forecourts in southern Germany in May 2022.
Fuel volumes of 17.58bn litres were 0.5% down on the previous year. As part of its alternative fuel strategy, EG Group's launched its branded ultra-fast electric vehicle charging proposition, evpoint, last year with the opening of its flagship location in the UK in August 2022, and by December 2022, a total of 21 sites had opened.
Zuber Issa, CBE co-founder and co-CEO of EG Group, commented: "In 2022, we delivered a highly resilient performance, despite macro-economic headwinds. We continued to expand our successful foodservice business through disciplined investment in our unparalleled offering and ongoing innovation across proprietary and popular third-party brands.
The grocery and merchandise business also performed well in 2022 and customers continue to respond positively to our converted Asda On the Move convenience stores. We again made good progress in fuel against a highly competitive backdrop across our markets, and are encouraged by our ongoing trial of ultra-fast chargers and infrastructure, evpoint, in the UK, as part of our energy transition plans to lower-carbon fuels.
"As we previously stated, management is committed to further significant deleveraging and is actively exploring additional opportunities to put in place a sustainable capital structure for the group to underpin our long-term strategy. We have made progress with our plans and taken the first steps in this process by agreeing a $1.5bn sale and lease back on a portfolio of sites on the east coast of the USA, and a $48m disposal of a number of non-core sites in our central US portfolio.
"Looking ahead, we remain confident that EG is well-positioned to continue to outperform the wider market and execute on our strategic objectives. I would also like to thank our colleagues for their dedication, hard work and resilience over the past year."