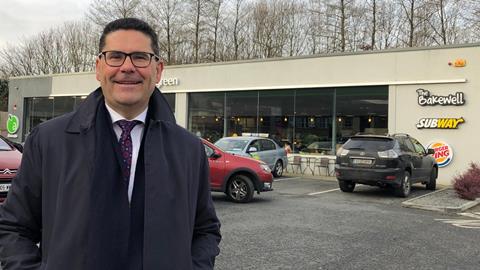 Applegreen has confirmed that it is in discussions with a number of parties that are interested in acquiring its UK petrol filling station (PFS) business.
The discussions are solely about its 98 PFS sites and exclude its service stations on trunk roads and motorways, and the sites operated by Welcome Break, in which Applegreen has a majority stake.
Joe Barrett, chief operating officer of Applegreen, said such a deal would be in line with the company's strategy which was moving towards developing and operating fewer, larger locations.
He told Forecourt Trader: "During the pandemic we have had approaches from a number of different parties interested in acquiring our UK filling station business, and we have opened discussions with them."
He said that under Applegreen's ownership many of the PFS sites had, in effect, become convenience stores with car parks, and that the company had been very pleased with their performance.
However, with the company's takeover of Welcome Break and its developing business in the US, he said Applegreen's strategy was moving into fewer, larger locations with a greater food to go offering and EV charging, and it was looking to invest and expand that part of the business.
He added that the current talks were in their very early stages, and if there were any developments they would probably not be finalised until the final quarter of the year.
Earlier this year the founders of Applegreen announced plans to take the company private as part of a consortium including B&J Holdings and Blackstone Infrastructure Partners.
B&J Holdings was already a 41.3% shareholder in Applegreen and represented the holdings of Applegreen's founders, Bob Etchingham and Barrett, who retained their positions as CEO and COO.
Under the deal €5.75 in cash was offered for each Applegreen share, which valued the entire share capital of the company at approximately €718m (£635m).
The final stage in the takeover required the sanction of the High Court in Dublin, where the company is based, and this was granted on 9 March.
In addition to its service station business in the UK and Irish Republic, Applegreen has been expanding its interests in the US, and recently agreed a deal to redevelop and operate 27 service area sites located on the New York State Thruway.