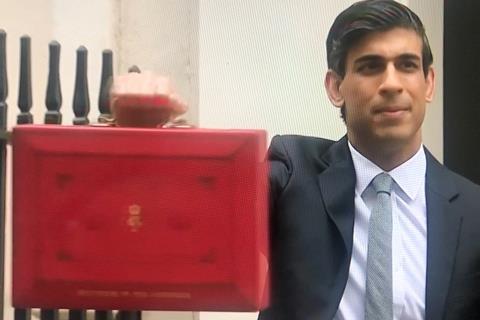 The cancellation of a planned rise in fuel duty announced by the Chancellor Rishi Sunak in today's Budget has been welcomed.
Brian Madderson, PRA chairman, welcomed the Chancellors confirmation that fuel duty would continue to be frozen for a further 12 months - the 12th year in a row that this tax has been unchanged.
"The levy has been frozen at 57.95ppl for petrol and diesel since March 2011," he said. "The cost of a barrel has more than doubled over the last year, from $40 to around $85 now. Some analysts predict this could pass $90 by the end of the year.
"The cost of filling the typical 55-litre tank in a family car is now £20 more than it was in May 2020, when the average petrol pump price plunged to 106.48ppl in lockdown. The typical motorist fills up twice a month, meaning fuel bills have increased by around £40 a month over this period.
"With pump prices at an eight-year high, PRA has been lobbying Government and the Treasury, in particular outlining the potentially damaging effects on the economy and household budgets of even an inflation-linked rise, so it is positive to hear the Chancellor's commitment."
RAC fuel spokesman Simon Williams, said: "We welcome the Chancellor's confirmation that duty will continue to remain frozen at 57.95ppl. With pump prices at record highs, now would have been the worst possible time to change tack and hike up costs still further at the forecourt. If duty had gone up, RAC data suggests the average price of a litre of petrol could have reached 147ppl, taking the cost of a tank to over £80, and diesel an eye-watering 150ppl.
"But we're disappointed he did not provide some respite for drivers at the pumps. As VAT is charged on the final cost at the pumps, a temporary cut in VAT to motor fuels would have benefitted drivers immediately at time when filling up the car is hurting household budgets more than ever before as well as the wider economy as people will have less money to spend."
Howard Cox, founder of campaigning organisation FairFuelUK, said he warmly welcomed the freezing of Fuel Duty for the 12th year. However, he believes it was an opportunity missed too: "With pump prices at their highest ever, meaning the Treasury is wallowing in a £1bn unexpected windfall, it was a time for the Government to have cut Fuel Duty significantly. It was a time too, to incentivise drivers to move to cleaner fuels and put a moratorium on the unpopular 2030 ban on new diesel and petrol car sales, until more cleaner fuel technologies come forward."
"For these reasons, it is imperative to take these points on board: UK drivers still remain one of world's top three nations' highest-taxed motorists, face an uncontrolled pump pricing lottery, congestion, and clean air charges plus a perpetual demonisation for all the environmental ills of our planet."
"FairFuelUK, will continue to campaign for UK's 37m drivers to be treated better by this disappointingly anti-driver Conservative administration. On behalf of motorists, motorcyclists, taxis, van drivers and much maligned hauliers, we will continue to fight hard for fairer taxation, improved road user policies, better more practical and equitable ways to lower emissions, and for all politicos to recognise that drivers are not just cash cows, but vital contributors to a successful economy and recovering from the Covid caused fiscal crisis."
Narinda Randhawa, national president of the Federation of Independent Retailers (NFRN), said: "With petrol and diesel prices at an all-time high, the cancellation of a planned increase on fuel duty will come as a relief to those retailers who provide home delivery services - something that has increased markedly since the start of the Covid pandemic."
Sue Robinson, chief executive of the National Franchised Dealers Association, said: "As people's reliance on cars continues to increase, it is positive that fuel duty will remain frozen for another year, supporting motorists through a period of financial pressure."
Shel also welcomed a £21bn package to improve the road infrastructure: "An efficient and secure transport network is a vital component of the economy of the UK. We welcome the Government's investments into the UK's road infrastructure, which will benefit the movement of goods and people across the country".