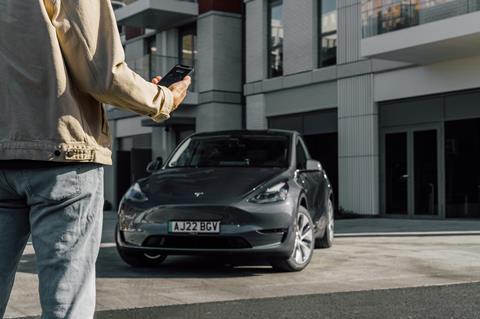 The app-based car rental service Virtuo has announced it is adding another EV to its fleet, the Tesla Model Y.
Virtuo says car renters in London will be able to book the new model for delivery and collection from £72 per day. It will also be available to Virtuo customers in Paris.
The Tesla Model Y joins Virtuo's premium portfolio in London, which includes the Tesla Model 3, Mercedes GLA, Mercedes A-Class and Volkswagen Polo.
Virtuo has committed to making 50% of its fleet electric vehicles by 2025 and transitioning to a fully electric fleet by 2030. The new addition takes its London fleet to 40% electric.
The company is also continuing its expansion in the UK with the launch of a new branch in Brighton. This year it has already expanded its delivered service to Manchester and it launched at Edinburgh airport in April.
Karim Kaddoura, CEO & co-founder of Virtuo, said: "We're incredibly excited to continue our EV expansion here in the UK and offer our customers the best possible experience in a growing number of locations. We want to provide a service that can ultimately facilitate car free cities. We've taken great strides at the start of 2022, and we have no plans of slowing down our journey to be the leading car on-demand experience."