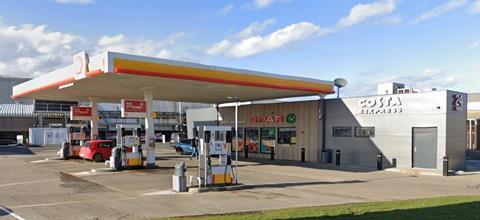 A forecourt cashier stole £75,000 by faking scratchcard wins. According to a report in the Press and Journal, Carol-Anne Scroggie helped herself to the money over a number of years while working at Watermill Service Station in Fraserburgh.
Aberdeen Sheriff Court heard that Scroggie took advantage of her position by putting non-existent lottery scratchcard wins through the till then pocketed the cash. She was eventually caught red-handed.
In 2019, the owner of the Watermill Service Station noticed a discrepancy in the financial figures. An accountant was consulted and found that the discrepancy was due to National Lottery transactions.
The Press and Journal reported that by using CCTV and monitoring transactions, the owner found that Scroggie was paying out when she had not been presented with a winning scratchcard and was keeping the money for herself.
She would typically do this at the end of her shift when she was balancing the till.
Between January 2017 and November 24, 2019, Scroggie embezzled a total of £75,320.52.
On November 24, 2019, the forecourt owner's daughter monitored CCTV as Scroggie worked alone in the shop. She saw her pay out £300 through a lottery transaction while there was nobody else in the store. The owner then confronted Scroggie.
Despite having caught Scroggie red-handed, the owner initially gave her the chance to pay the money back but when she didn't, reported the matter to the police.
Scroggie admitted the offences began after getting into financial difficulties but said she continued because she was greedy.
The sheriff deferred sentence for background reports but warned Scroggie the court would be considering a custodial sentence.