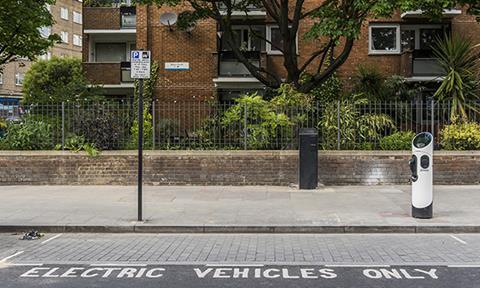 The UK's competition watchdog has announced it will not be carrying out an in-depth investigation into the EV charging sector, even though it flagged up several areas of concern earlier this year.
The Competition and Markets Authority (CMA) launched a market study of the sector in December, and this obliged it, within six months, to announce whether it would refer the sector for an in-depth market investigation (MIR).
In an earlier progress report it said had uncovered several issues of concern, but it has now decided that that an MIR would be a disproportionate response.
In a statement it said: "While appropriate remedies to address these emerging issues could potentially be available through an MIR, it is our current view that these emerging issues are likely to be more effectively and proportionately addressed through alternative outcomes (which may include, for example, recommendations to government, issuing guidance and/or potentially by using other powers available to the CMA).
"Our intention is therefore to develop a package of remedies within the market study that we consider will be effective in addressing the issues we identify. We will be setting this out, alongside our full findings from the study, in our market study report which we expect to publish in summer 2021.
"However, should the CMA consider in the future, beyond this market study, that there are features in the market that merit further consideration, the CMA can revisit the case for an MIR at that time."
In an earlier update the CMA said there appeared to be some emerging issues relating to investment and competition in the overall EV charging sector, as well as issues around how consumers interact with both off-street home charging and public charging.
It added: "There also appear to be some specific challenges for charging in certain settings:
• en-route rapid/ultra-rapid charging, in particular on motorways (ie. at motorway service areas – MSAs) where there are a number of emerging concerns about investment and competition, in particular due to high grid upgrade costs and difficulties for chargepoint operators to access MSAs (including where there are exclusive contracts in place); and
• on-street slow/fast local charging ie on the kerbside or in local hubs – where there are a number of emerging issues about the limited investment to date, the role of local authorities and various challenges they face in facilitating the installation of this infrastructure, as well as broader longer-term competition risks."