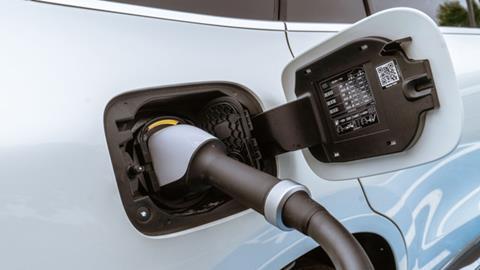 A deal to mine battery-grade lithium carbonate, a key component in electric car batteries, has been announced in Cornwall.
A joint venture between china clay company Imerys and British Lithium is aiming to supply enough for 500,000 electric cars by the end of the decade.
It is estimated there are enough resources for more than 30 years and the mine could produce 20,000 tonnes of lithium carbonate equivalent per year.
This would meet roughly two-thirds of Britain's estimated battery demand by 2030.
The UK government has previously acknowledged the urgent need for electric vehicle battery manufacturing in the UK to secure the future of the car industry.
A spokesperson for the Cornwall project said drilling and exploration had been carried out since 2017 and a process and pilot plant had been developed.
It has received financial support from Innovate UK and the Automotive Transformation Fund, a program to support the electrification of vehicles and their supply chains in the UK.
Business and trade secretary Kemi Badenoch said: "This joint venture between Imerys and British Lithium will strengthen our domestic supply of critical minerals, which is vitally important as we seek to grow the UK's advanced manufacturing industry and help create the jobs of the future."
Glenn Caplin-Grey, chief executive of Cornwall and Isles of Scilly Local Enterprise Partnership, said it was a "landmark deal which is a turning point in the sustainable extraction of critical minerals in Cornwall".
He added: "This is a huge step forward in Cornwall's ambitions to underpin a UK-based lithium battery industry and highlights Cornwall's crucial role in the domestic supply of critical minerals essential to the energy transition."