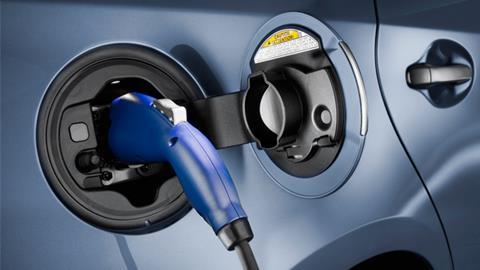 EV charging company Engie has worked with Silverstone Green Energy to roll out the first public charging network across Wales.
The Dragon Charging uses the GeniePoint Platform to provide full operational and management facilities including 24/7 customer support for any driver using the network.
Use of the GeniePoint Platform back office system will enable GeniePoint Network drivers to use the Dragon Charging Network, and other linked EV charging networks, without having to re-register and vice versa.
GeniePoint will also provide driver access functionality via the Dragon website. Drivers also have the option of RFID access card for low signal areas.
The Dragon Charging Network offers more than 120 chargers across the country from the Severn Bridge to Pembroke and North to Aberystwyth.
Andrew Mackay, construction project manager, Silverstone Green Energy, said: "We chose the GeniePoint Platform as the back office provider for the Dragon Charging Network because of its proven track record of product reliability and flexibility, but equally because of the great team at Engie providing support, help and advice to our team and to drivers using the Dragon Charging Network."
The Welsh Government recently published its strategy to boost the take up of electric vehicles across the country, it's vision to have all users of electric cars and vans confident that they can access electric vehicle charging infrastructure when and where they need it by 2025. To help with the delivery of this plan, they have set aside proposed investment of £30m over five years.
Alex Bamberg, managing director of Engie EV Solutions, said. "Our established market experience enables us to focus on joining up all aspects of electric vehicle charging to provide a clear route for easy transition to electric transport solutions. Providing seamless interoperability across multiple networks makes the easiest driver experience therefore encouraging and supporting the switch to zero carbon transport."
The chargers on the Dragon Charging Network are owned by local authorities, community groups and commercial organisations that want to make their chargers available for public use. Many of the local authorities involved provide free parking while charging to further encourage changing to electric transport. Engie and Silverstone are continuing to expand the network as more organisations join.