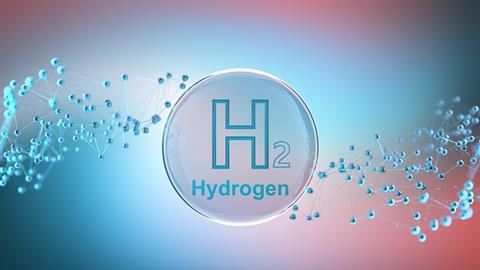 The North West Hydrogen Alliance (NWHA) is spearheading the UK's first official Hydrogen Week which aims to bring together stakeholders across the UK to celebrate and promote the role of hydrogen in reaching net zero.
Taking place between February 13-19, 2023, it will include partners from industry, to academia, to government in a week-long awareness-raising campaign.
Organisations across the UK are being called on to get involved by holding hydrogen-themed events and activities.
Prof Joe Howe, chair of the NWHA and executive director, Energy Research Institute at the University of Chester, said: "The last few years have seen hydrogen rising in prominence in the net zero agenda. It's now recognised as critical to delivering on our decarbonisation targets. While there are a number of regions that are already delivering on hydrogen projects, if we really want to capitalise on this huge opportunity the UK needs to collaborate."
He added: "Hydrogen Week will bring everyone together to raise awareness of the role that hydrogen can play in tackling climate change. I'd urge anyone who's got an interest in hydrogen, whether that's a big business, community group or school, to get involved."
A number of influential organisations have already announced their commitment to Hydrogen Week including official partners Hydrogen UK and the Decarbonised Gas Alliance and supporters Peel NRE, Cadent, Costain, Progressive Energy, Vertex Hydrogen, BOC, Inovyn and Kent.
Clare Jackson, chief executive of Hydrogen UK, said: "The inaugural UK Hydrogen Week couldn't come at a more crucial time. The UK has an incredible opportunity to become a world leader in low carbon hydrogen, but this will only materialise if government, industry, and the public work together to make this a reality. We hope that UK Hydrogen Week can be a springboard for engaging a greater audience around the incredible benefits of hydrogen in delivering net zero."
NWHA members represent organisations who want to make the most of hydrogen to drive a low carbon economy and support a green recovery. It is the largest regional membership body dedicated to hydrogen in the UK.