Forecourt Trader will be back in print in September following a period of digital-only issues through the lockdown.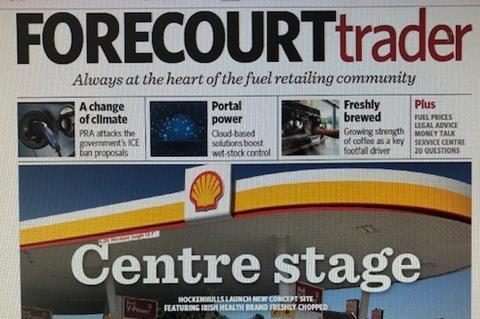 During this time we have been busy reviewing how we can continue to provide the brand's long-established, market-leading information to meet the changing needs of the fuel retailing community.
Hence we are making some changes to our coverage of the sector and how we deliver it. In response to how we are all receiving information at pace, we have accelerated our digital plans and have invested in a new digital platform - launched last month - which will allow us to develop content through enhancements to forecourttrader.co.uk, our mobile-optimised website.
We've also taken the decision to change the frequency of how we deliver great content through print and will publish six editions across the year focusing on key topics, events and analysis.
The content will be powered by our great Forecourt Trader team who will continue to provide the forecourt market with news, analysis, features, advice, opinion, insight, inspiration and support.
As you will see over the coming months, we will retain and enhance the best of Forecourt Trader, while introducing new services.
We will also continue to bring the forecourt industry together at dedicated events such as Forecourt Trader Awards, The Forecourt Show, The Forecourt Summit and Top Indies Dinner, while also providing research through Lumina Intelligence, our insight service.
Commenting on the developments, Lorraine Hendle, managing director Retail & Manufacturing at WRBM Ltd, publisher of Forecourt Trader, stressed the importance of the forecourt community to the company.
"It's a market the brand has served for many years," she said. "Over time we have evolved our content and the brand to meet the changing needs of the market. We've launched new activities, a market-leading website, newsletters, awards, conferences, exhibitions and other services.
"Now we need to evolve again. No one forecast the unprecedented times we are experiencing, and we are all responding in the best way we can to deliver for our customers. At the same time, we understand that customers want to receive information in different ways.
"Above all, as we evolve, we will continue with our mission to help forecourt operators to run successful businesses, and will develop products and services that inform, inspire, connect and support your business so you yourselves can successfully adapt to the fast-changing market. We also value your feedback and ideas.
"Meanwhile, should you have any queries, the team will be delighted to talk through our plans in more detail.