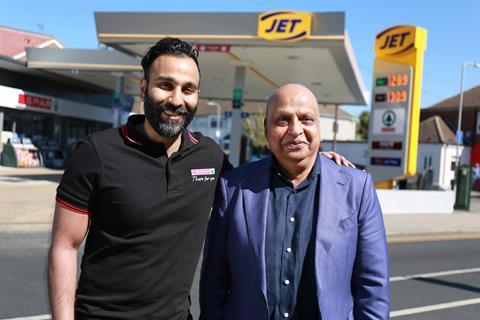 The RAC's accusation that fuel retailers have added to the record high price of petrol by increasing their margins has been shot down in flames by operators across the country.
Kayur Patel from Isla's New North Road Service Station in Ilford, Essex, strongly disputes the claim that he's put up his margins: "We are maintaining the same margins as we always have as we like to look after our regular customers. We always look around to see what our competitors are doing in order to remain competitive. Our customers haven't really complained about the prices because we are always competitive.
"We did notice that during the recent shortages prices shot up as the petroleum companies put an extra 1p-2ppl on almost every delivery and there is not a lot we can do about that."
Shamly Sud, owner of RaceTrack Autoport in Glasgow, is another retailer whose fuel margins are exactly the same as they've always been.
"We haven't reacted to or taken advantage of the recent fuel supply problems at all; our margins have stayed the same. Occasionally our customers complain about the prices of fuel but to be honest fuel is secondary to us. The whole point of our site is that we are giving a complete service including convenience store, vape store, dessert bar… and fuel."
Meanwhile, when Clive Gardner, chairman of Cheltenham-based Gardner Garages spoke to Forecourt Trader he was, rather ironically, on a train going to collect an electric car for one of his staff.
Reacting to the RAC's accusation, he told us: "I always chuckle when I read these stories about petrol retailers and our high margins because it seems that the AA and RAC take it in turns to try and win the motorists' confidence by pointing the finger and damning us.
"Of course, everyone always want the cheapest prices possible for all goods including fuel, but at the same time they want the minimum wage to increase and the economics do not add up. Our costs are higher and we have buy to sell at a rate that keeps our business profitable, but at the moment, we are making less margin than we were two years ago.
Our customers moan about the prices but most take it in their stride. And at times there's a swift shift to the supermarkets when they have been slower to increase their prices but we manage."
Ben Lawrence, director of Lawrences Garages (London Ltd), said: "Currently our fuel margins are at pre-Covid levels but with spiralling energy costs and the National Living Wage jumping, plus National Insurance and pension costs, the only way for retailers to pay for all this is through increased margins on dry and wet goods."