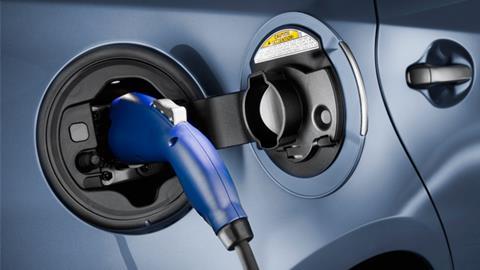 The number of drivers opting to lease an electric vehicle (EV) has almost doubled in the first six months since a new tax incentive was introduced, according to EV specialists Octopus Electric Vehicles.
The growth in EV leasing has contributed to an increase in total EV registrations of 157% so far this year, as combustion car sales slump by an average of 52%.
On April 6 this year, the UK government eliminated Benefit in Kind (BIK) tax for drivers using an EV. Previously, 16% BIK tax was applied to the vehicle, but now those who lease an EV via salary sacrifice pay for it completely tax-free. In comparison, internal combustion engine (ICE) vehicles are subject to an average of 27% BIK tax when using salary sacrifice.
"The Impact of the last six months has been staggering," said Fiona Howarth, CEO of Octopus Electric Vehicles. "Changes to Benefit in Kind tax have been a financial game changer for EV leasing.
"Add this to brilliant electric cars hitting the market and huge savings on running costs versus petrol cars, and EV's are a total no brainer. It's no wonder then that we are seeing a huge boom, with the number of companies ordering EVs via our salary sacrifice scheme growing five-fold since April."
Poppy Welch, head of Go Ultra Low, the joint government and industry campaign promoting electric vehicles, commented: "There has never been a better time to drive electric. Nought per cent Benefit in Kind is just the latest in a host of benefits available to EV drivers. Not only does it complement the £3,000 Government plug-in car grant, the £350 Government home charging scheme, the exemption from Vehicle Excise Duty and London Congestion Charge, but it's also enhanced by significant fuel, tax and maintenance savings."