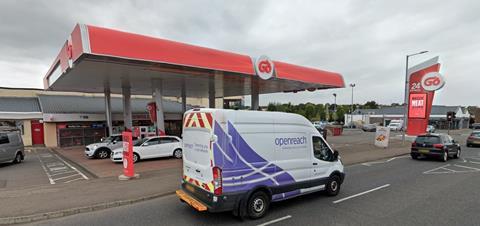 A motorist who reversed into two pumps at the Go Petrol Station at Newell Road in Dungannon and drove off, has been fined £400. According to Northern Ireland World, 76-year old David Campbell was also ordered to pay a £15 offender's levy and given eight penalty points.
Campbell admitted failing to report a damage-only accident, failing to stop, failing to remain and driving without due care and attention on June 14 last year.
Dungannon Magistrates Court heard that a staff member at the Go Petrol Station reported the incident to police, who viewed CCTV footage and obtained the registration number of the vehicle to trace the driver. The CCTV showed the car driving into the forecourt at 3.25pm and reversing "with great force" into the pumps.
Northern Ireland World reported that the driver did not stop, or attempt to check the damage, and just drove away.
Campbell told the police that he didn't know there had been a collision. He also denied that "great force" had been used.
Apparently there was no discernible damage to the pumps although an engineer said there were "hugely significant" costs to their interiors.