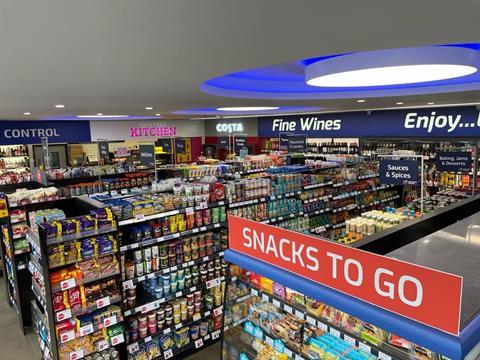 Former Forecourt Trader of the Year winner, Graham Kennedy says he has seen a notable increase in sales since his Inner Space Stations site in York joined Nisa.
The site has seen a steady increase in sales over the last 18 months with the sales increase now 60% higher since joining Nisa. Graham has also noticed considerable increases in basket size and footfall.
Graham said: "It was the Co-op product brand that made joining Nisa most appealing for us. I think the increases came from our access to the Co-op brand and increasing our fresh offer. Our managers on site have really worked on the product range. We decreased the level of wine and increased the level of groceries and fresh."
Co-op own brand is key to Nisa's offer for independent retailers, with over 2,400 products available for retailers to stock. Nisa also offers the Co-op Core Essentials range for its retailers, consisting of the 'must stock' lines retailers should stock to offer the everyday value consumers are looking for.
Victoria Lockie, Nisa's head of retail, said: "The availability of Co-op own brand has meant that Nisa retailers can offer high quality own brand items at competitive pricing. Through the hard work of the retailer and the support of the Nisa team, it is wonderful to see such high increases being reported."
Located on the edge of the city and near to a university, Inner Space Stations sees almost 10,000 customers visiting each week. Graham expects sales to continue growing, with predictions that the store is on target to reach £50,000 of sales a week.
"We keep the store open during the night and have found that most of the sales recorded in the evening are from university students. We took the decision to double man at night which is a high cost but makes our staff feel more secure.
"It also means that the day staff find the store well stocked and clean when they start their shift. The students tend to use top-up shops and purchase from our bakery offering."