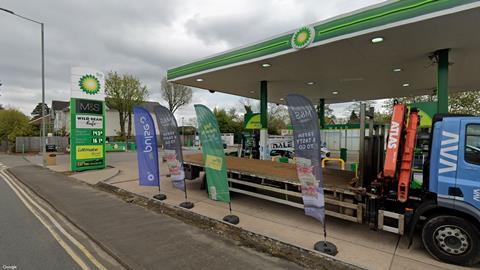 Two paramedics put out a fire on a forecourt in Newport, to prevent it spreading across the site.
According to the South Wales Argus, Rhys Tucker and Charlie Jiacoumi from the Welsh Ambulance Service were refuelling their vehicle at the BP Connect on Malpas Road when they saw the fire near the site's fence.
Tucker saw the flames and went into the shop to tell staff. They had just noticed it and were evacuating people. Both ambulance men grabbed fire extinguishers and put the fire out.
Tucker said: "It wasn't a large fire, but it certainly wasn't small, if we hadn't done something it would have spread to the petrol station forecourt."
South Wales Fire and Rescue Service and Gwent Police then attended the site.
BP garage told the Argus that it was not known how the fire started.
A spokesperson said: "Yes, there was a limited fire at the site, in the storage area behind the store - it was limited to a fencing panel.
"Fortunately, this fire was identified and rapidly extinguished, no-one was hurt. We will, of course, look into the cause of the fire to see what we can learn to ensure it doesn't happen again."