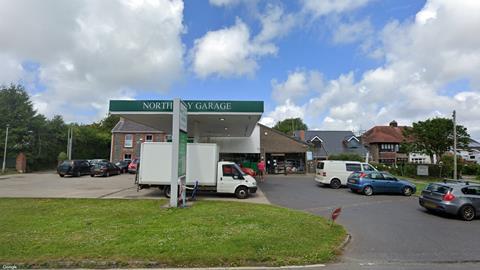 A baby girl made her way into the world via a grass verge next to Northway Garage in Bishopston, Swansea last week (July 12).
Posting on Facebook, the owners of the site said: "There's never a dull moment here at Northway Garage. You may have already heard that there was some drama here yesterday. A beautiful baby girl decided to put an unexpected appearance on the grass verge next to our forecourt. We would firstly like to thank all the local medical staff who assisted at the scene… you were all amazing!! Secondly, we would like to congratulate Mum & Dad on the birth of your wonderful new arrival. Lots of love & best wishes to you and your family from all of us here."
Speaking to Wales Online, the Swansea mum, Sian, told how, en route to hospital with her partner, her waters suddenly broke. They pulled over at Northway Garage and Sian gave birth on the grass.
An off-duty healthcare worker, who had only popped into the forecourt shop for an ice cream, helped out, while forecourt staff shielded Sian from the traffic. By the time the paramedics arrived, the baby had been born.
The healthy baby girl is called Penelope – not after the cartoon character Penelope Pitstop – but just because Sian and her partner like the name!