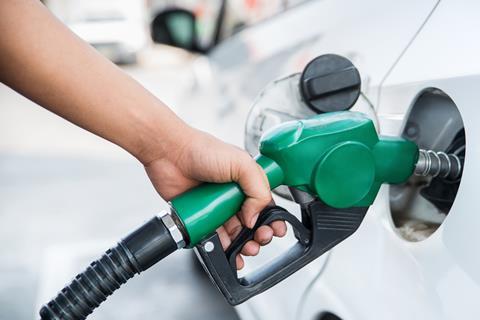 Petrol prices have hit new record highs every day for the past month, according to the RAC, and it predicted the price of both petrol and diesel will maintain their upward trajectory in the near future.
On Tuesday the average price of petrol across the UK climbed to 186.59ppl, taking the cost to fill an average family car's 55-litre fuel tank to £103. Diesel also set another new record by moving up to 192.48ppl, making the cost of a complete fill-up £106.
The RAC called on the government to cut fuel taxes to ease the cost burden on motorists, and to help lower the cost of living.
RAC fuel spokesman Simon Williams said: "New records in the average price of petrol have been set every day for the last month, with a litre rising 21p, which has added more than £11 to a tank."
He said that RAC analysis of wholesale diesel prices indicates that diesel could hit "a previously unthinkable average of £2 a litre", and that "unfortunately, it has already crossed this threshold at motorway services".
On Monday he also suggested petrol prices could rise further, saying: "Despite the wholesale price of petrol peaking on the first of the month prices are likely to rise further this week as the wholesale cost has averaged 150p a litre in the last week which means – when you add 7p retailer margin and 20% VAT – it's likely to continue to rise towards 188ppl.
"To put things into perspective, in April the unleaded delivered wholesale price averaged 123ppl and in May it was 139ppl."
The RAC called on the government to temporarily lower VAT on fuel, and make a further cut in fuel duty, saying the rise in VAT takings since March was now more than cancelling out the fuel duty cut made in the chancellor's spring statement.
So far the government has ruled out cutting VAT, saying higher receipts from fuel price increases will be largely offset by lower receipts from households spending less on other goods and services.