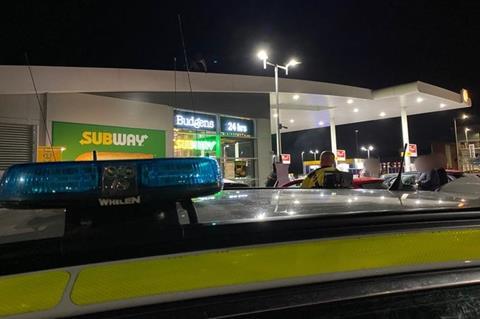 A youth in North Dorset, who chose to misbehave by climbing onto a petrol station canopy, was intercepted by police officers who were refuelling at the site.
Officers were filling up at the BP 24-hour petrol station on Yeovil Road in Sherborne on the evening of Thursday August 12 when they were alerted to the anti-social behaviour.
The youth was persuaded to come down by the police officers and "given words of advice".
On the Dorset Police Twitter feed the officers reported: "While refuelling the traffic car, we were called to reports of a person on the roof of the petrol station being antisocial.
"We've got the young person down from the canopy and given words of advice about acceptable behaviour."