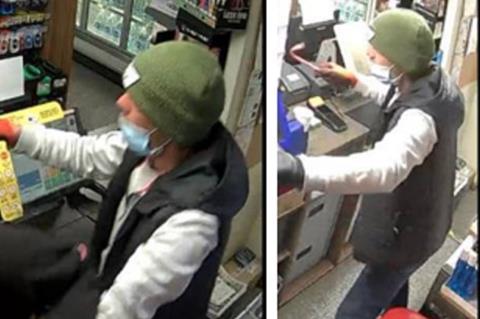 Police officers investigating a robbery at a forecourt where an assistant was threatened with a crowbar have released CCTV images of a man they would like to speak to.
The robbery was carried out on Monday 10 October just after 10.30pm at St Phillips Service Station on Netherthorpe Road, Sheffield, when a man threatened a member of staff with a crowbar before taking money.
Enquiries are continuing and officers are keen to identify the man in the images as they may be able to assist with the investigation.
If anyone recognises him or can help with the investigation they are asked to use the new online live chat portal, or call 101 and to quote incident number 1023 of 10 October when you get in touch.
Alternatively they can provide information anosnymously via the Crimestoppers website – www.crimestoppers-uk.org – or by calling 0800 555111.