The 'big lose-lose' – RAC claims drivers miss out on cheaper fuel and the Treasury loses out on tax revenue; while big four supermarkets' margin on petrol was 14ppl in October, double the figure for the year-to-date.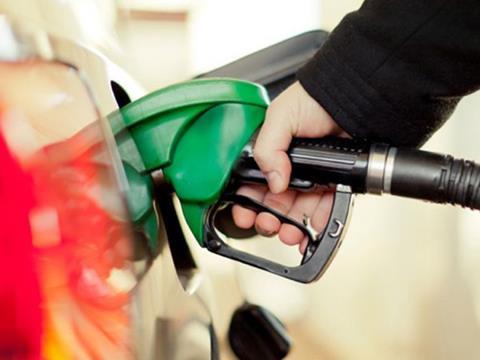 The PRA has stressed that fuel retailers are dedicated to ensuring their customers receive the best deals possible in response to the seemingly constant calls by the RAC for major retailers to curb their fuel margins and cut petrol by 5ppl.
The RAC appears to have singled out the major supermarkets for criticism this time, and not so much the smaller independent retailers, in an encouraging sign that the PRA's constant efforts to engage and educate the wider motoring sector about the complexities of fuel pricing is beginning to have an effect.
Gordon Balmer, the PRA's executive director, said: "Independent retailers continue to price competitively in a dynamic market, striving to offer fair and competitive prices to consumers, fully recognising the importance of delivering value, especially in the face of today's challenges.
"We have offered our full support and cooperation to the Competition and Markets Authority (CMA) as it develops its fuel price transparency scheme to create a pricing environment that is more transparent and consumer-friendly.
"Our members are small businesses that have worked hard to keep their communities fuelled and fed during unprecedented times. Many independent forecourts actively undercut supermarkets, showcasing the dynamic nature of the market."
He also added that in the face of ongoing market volatility, retailers were dedicated to ensuring their customers receive the best deals possible, and that motorists should seek them out.
The RAC claimed that the Government's 5ppl duty cut brought in shortly after Russia's invasion of Ukraine last year was not benefitting drivers struggling to cope with the cost-of-living crisis and, instead appears only to be helping retailers who have chosen to 'up' their margins.
It reported that despite oil trading around $90 a barrel and sterling only being worth $1.2, the delivered wholesale price of petrol averaged just over 113ppl last week, which means, with the UK average price of unleaded standing at 155.33ppl, average retailer margin was more than 16ppl before VAT is applied, putting it in stark contrast to the long-term average of 7ppl and far higher than the 10ppl margin that smaller, independent retailers argue is now fair due to inflation.
The RAC believes that diesel, which is currently averaging 162ppl across the country, is overpriced by around 4ppl.
The Competition and Markets Authority concluded its investigation in the summer and concluded that the big four supermarkets had overcharged drivers by 6ppl a litre in 2022, costing them around £900m. The report recommended retailers be required to provide real-time pump prices by site and that a price monitoring body be created – both of which the Government has pledged to legislate for. In fact, after being strongly encouraged to publish prices by the former Energy Secretary ahead of it being mandated in law, many larger retailers started doing so. So far there is not yet any news on when a pump price watchdog may be set up.
RAC fuel spokesman Simon Williams said: "Our analysis sadly shows that despite the Competition and Markets Authority's investigation confirming drivers were being ripped off at the pumps – something we have been saying for years – and the Government acting on the findings, nothing has changed. Drivers are still losing out massively when wholesale prices come down. But in Northern Ireland where the supermarkets don't dominate fuel retailing drivers are getting fairer deal with a litre of unleaded costing 150ppl and diesel 157ppl – 5ppl less than the UK average.
"Drivers and, indeed, the Treasury should be furious that the 5ppl duty cut, which has been in place since the end of March 2022 is not being passed on at forecourts. There is no doubt from studying RAC Fuel Watch data that margins are up across the board, and while retailers argue their costs have increased due to inflation, the irony remains that there is a definite link between pump prices and consumer price inflation. A failure to cut pump prices to fairer levels when there is a clear opportunity to do so has the effect of keeping inflation artificially high – which is clearly in nobody's interest."
He said RAC data shows the big four supermarkets' margin on petrol has been around 14ppl this month compared to an average of 7ppl so far this year - up from 3.4ppl for the whole of 2019.
"We badly need the Government to set up the price monitoring body recommended by the CMA and for it to carry powers to take action against big retailers that don't reflect downward movements in the wholesale market such as we've been experiencing in the last six weeks," stressed Williams.
"We have informed the Treasury that its 5ppl duty cut isn't helping drivers as intended and we're now calling on the big four supermarkets, which lead the retail market by virtue of the fact they sell around half of all the fuel bought by drivers, to explain their steadfast refusal to cut prices to fairer levels.
"Sadly, we know this is highly unlikely to happen and instead, at best, we'll get another banal statement from the British Retail Consortium while independent retailers will feel the need to defend themselves, despite us recognising that this isn't a problem of their making."
Average supermarket fuel margins – pence per litre

Petrol

Diesel

Combined

Pre-Ukraine war

3.7

5.7

4.7

Post-Ukraine war

9.2

9.8

9.5

2016

2.2

2.4

2.3

2017

2.5

3.8

3.2

2018

3.1

6.6

4.9

2019

3.4

8.1

5.7

2020

4.7

8.2

6.4

2021

5.8

6.0

5.9

2022

10.8

7.5

9.1

2023 to date

7.0

11.7

9.4

October 2023

14.3

7.8

11