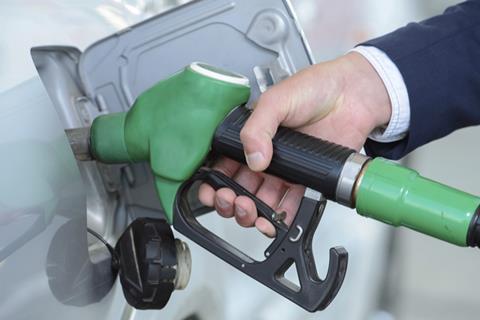 Wholesale prices rising faster than retail prices have squeezed fuel retailers margins at the end of July, according to data from RAC Fuel Watch.
The average price of petrol at the pumps rose in July making for the second consecutive monthly increase while diesel remained stable.
A litre of unleaded petrol across the UK now costs on average 145p, up a penny since the start of July and nearly 2p since the beginning of June.
However, there is upward pressure on prices as the wholesale price of petrol rose 6ppl from 19 July on the back of the rising cost of oil, but the average retail price only increased by nearly 2p in that time.
Diesel stayed the same at 146ppl (145.84ppl), ending a run of eight months of falling prices.
The price of oil went up by $10 a barrel in July, rising to $85.56 by the close of the month – a price not seen since mid-April. This has caused the wholesale price of both fuels to increase – 7ppl for unleaded and nearly 9.5ppl for diesel.
RAC fuel spokesman Simon Williams said: "July marks a turning point in the year for fuel prices as diesel stopped falling while petrol recorded its second consecutive monthly increase. But more concerning is the fact that oil has gone back up to $85 a barrel, causing wholesale prices to rise significantly. While we're fortunately not in the kind of upward price spiral we experienced last year, it feels like the better times at the pump are over for the time being. If oil producers continue to curb production then bigger forecourt price rises could be on the cards.
"This has led to a squeeze on retailer margins which were too large, so we're currently seeing a return to them making an amount per litre more similar to their longer-term averages. The big question now is how quickly and how far pump prices rise. We hope we won't see them shoot up like the proverbial rocket as this would indicate the Competition and Markets Authority's fuel market investigation findings and recommendations have not had an immediate impact. Encouragingly, there has so far been very little upward movement from the big four supermarkets but only time will tell
"But interestingly, petrol and diesel are still considerably cheaper in Northern Ireland despite them going up by 1p and 3p respectively. Unleaded is 4p less than the UK average (£2.20 a tank) and diesel almost 5p (£2.75 a tank). Sadly, this shows drivers on this side of the Irish Sea are still losing out. If and when we finally see the two sets of prices coming together we hope it will be as a result of lower forecourt prices in the rest of the UK."