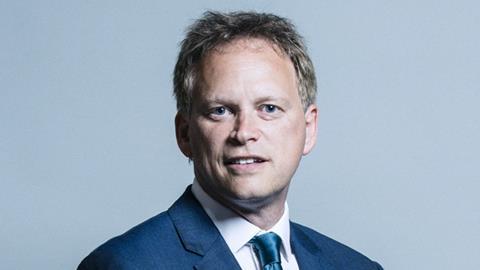 Energy security and net zero secretary Grant Shapps
Major fuel retailers have been told to co-operate with a voluntary scheme for publishing their fuel prices on-line, and that any failing to do so will be publicly shamed.
The threat came in an open letter from the energy security and net zero secretary Grant Shapps to the chief executive of the Competition and Markets Authority (CMA) Sarah Cardell.
In the letter Shapps reiterated the government's "strong support" for the CMA's recommendations to increase transparency in fuel pricing.
These include powers to compel retailers to make real-time fuel prices available on-line, but as this will require legislation, the CMA has proposed a temporary voluntary scheme to operate from the end of August.
Shapps said: "I strongly expect retailers to co-operate with the CMA to develop the voluntary scheme to this timeline and I will not hesitate to call out any foot dragging. Please do keep my officials abreast of participation in the voluntary scheme so we can act if necessary."
He added: "I am aware the interim voluntary scheme will not deliver the full benefits of the statutory open-data scheme. It will though make a difference to consumers in the interim who will be able to shop around for the best deals using better data and encourage greater competition, which will in turn exert downward pressure on prices. "
He said the interim voluntary scheme would also provide a crucial stepping stone towards delivering the statutory open data scheme as his department developed the consultation and the necessary legislation.
He concluded: "It is encouraging to also hear that you are working with my officials to explore how best to manage the transition between the August interim voluntary scheme and the statutory scheme, including through exploring the possibility of introducing a form of the end state solution on a voluntary basis before the legislation is in place."