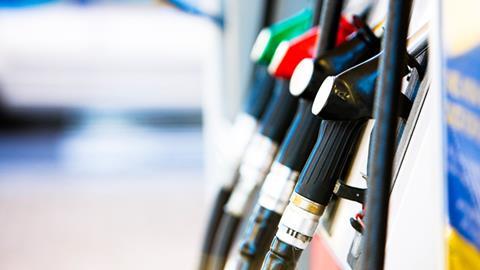 Supermarket fuel price increases have exceeded the market average for a second successive month.
The average price of petrol increased by 3.5ppl to 120ppl in January – a price last seen the day before the first Covid-19 lockdown on 22 March 2020 and the third consecutive monthly increase, according to data from RAC Fuel Watch.
Diesel also went up by more than 3ppl from 120.05ppl to 123.43ppl, making for the second rise in as many months. Both fuels, however, are still around 7ppl cheaper than they were a year ago.
The increase has been led by the supermarkets. Asda added more than 5ppl to petrol taking the average price across all its sites to 115.13ppl. While this was the biggest rise its unleaded is still the cheapest available at a supermarket, although Sainsbury's is not far behind at 115.87ppl. Asda also has the lowest priced diesel at 118.16ppl, with Sainsbury's at 118.81p.
As a result of all four of the big supermarkets raising their fuel prices by around 4ppl, it's now only 3-3.5ppl cheaper to buy at their sites compared to the UK average. This is a penny less than it was in December when it was 4-4.5ppl cheaper to buy at a supermarket.
RAC fuel spokesman Simon Williams said: "Petrol car drivers have sadly seen three months of rising pump prices taking us back to a level last seen at the start of the first lockdown late last March and adding a couple of pounds to the cost of filling up.
"The increase stems from $5 being added to price of a barrel of oil although this has been cushioned by the pound strengthening a little against the dollar. One thing's for sure prices are nowhere near the lows we saw in late May when petrol was just under 106p a litre and was diesel 111p.
"These latest fuel prices unfortunately show the power of oil production cuts in getting the barrel price back up from the floor at $13.21, when the impact of international travel restrictions first hit last April, to the $55 mark now.
"Eyes will now be on the Chancellor who will face a difficult decision at his Budget next month as to whether to pile further misery on drivers by raising fuel duty at a time when pump prices are on this rise and many household incomes are being squeezed as a result of the pandemic."