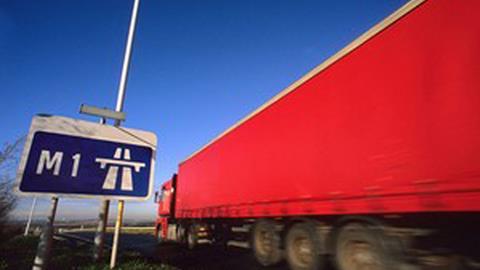 The amount of miles travelled by traffic in Great Britain fell by nearly 18.9% for the year to the end of September, according to the Department for Transport (DfT), the greatest fall since quarterly records started in 1994.
Its latest Road Traffic Report, which includes the six months following the government's announcement of coronavirus restrictions in early March 2020, found that vehicles in Great Britain travelled 288.7 billion miles over the year, compared with 357 billion miles the previous year.
Car and taxi traffic decreased by 20.9% to 219.9 billion vehicle miles (bvm), van traffic decreased by 11.4% to 49.0 bvm, and lorry traffic decreased by 10.0% to 15.6 bvm.
The report also showed that major roads suffered a greater downturn in traffic than smaller routes. Motorway traffic decreased by 24.9% to 52.9 bvm, traffic on A-roads decreased by 18.7% to 122.2 bvm, and minor road traffic decreased by 15.9% to 113.6 bvm.
RAC data insight spokesman Rod Dennis said: "After two decades of increasing vehicle traffic, the drop in traffic volumes we've seen this year is nothing if not dramatic. The million-pound question now is what happens next? Will 2021 see a return to historically high levels of vehicles on the roads, or will a longer-lasting effect of the pandemic – and the economic fall-out from it – be lower numbers for the foreseeable future?
"The drop in the number of miles driven by cars in third quarter of the year to 219.9 billion has not been seen since 1996 when there were just 22 million cars on the road, 10 million fewer than today. The Department for Transport figures also estimate that 289 billion miles were driven by all vehicles from July to September which is 67 billion fewer than the same period last year, a decrease of 19%. The last time all vehicles in Britain were estimated to have driven that many miles was in 2001 when there just under 30 million vehicles on the road in stark contrast to the 38.3 million we now have."