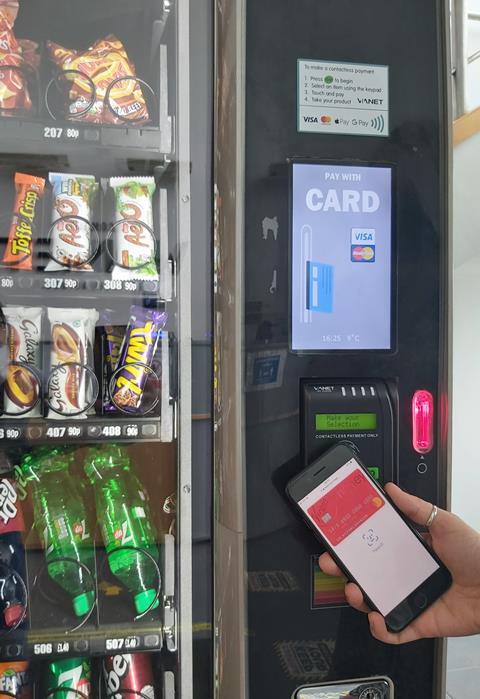 Unmanned retail services have seamlessly integrated into the daily lives of UK consumers, playing a role that extends far beyond traditional convenience, and giving small businesses a lifeline to much needed ancillary revenue, according to the results of a newly released survey by Suresite Group.
Results from the research uncovered a positive shift in consumer sentiment towards unattended retail services, with 85% of UK consumers choosing to use vending machines/unmanned retail options to achieve more than a transactional and convenient need.
Key findings showed that:
• Out-of-hours purchases have gained significant traction, especially among consumers aged 45 and above.
• Consumers increasingly turn to unattended services for last-minute, unplanned needs.
• Nearly three in four (72%) UK consumers expressed a strong preference for contactless transactions, dispelling the need for awkward check-out conversations.
• A notable 16% of consumers prefer unattended services to avoid uncomfortable human interactions. This is mostly made up of 18-34 year olds (26%), reflecting evolving social dynamics.
• Unattended retail is perceived as a time-saving solution, boosting customer satisfaction.
• 18-34 year olds benefit from the discretion they offer, with one in 10 making purchases for embarrassing items and/or avoiding being judged.
For the retailer, Suresite's research highlights the substantial ancillary revenue potential within this sector:
• UK consumers are not hesitant to spend, with an average of £23.29 per transaction. Leading the charge, 18-34 year-olds are spending up to £30 on a single transaction.
• 7% of respondents expressed a willingness to spend over £100 per transaction if the contactless limit allowed. This could see the full per-transaction potential in vending/unmanned retail services exceed £40bn
"With access to crucial data that will help with stock management efficiencies – improving customer satisfaction and boosting loyalty – the unattended sector could be the '999 service of the retail industry'," said Nick Horne, sales and commercial director at Suresite Group.
"Our research sheds light on a fascinating shift in consumer behaviour. Gone are the days when vending machines were used to buy your chocolate bar at the leisure centre. Unmanned retail services are no longer merely transactional; they have the power to give consumers what they want, when they want, where they want, and how they want - instant gratification for those unplanned moments. For small retail businesses, this could be a saviour in what is a very challenging retail climate right now, helping to boost ancillary revenue, particularly out of hours, with minimum capital needed but maximum ROI gained," he said.
The survey also highlighted that 92% of UK shoppers do not worry about their data privacy when using vending machines/unmanned retail services and trust the technology used.