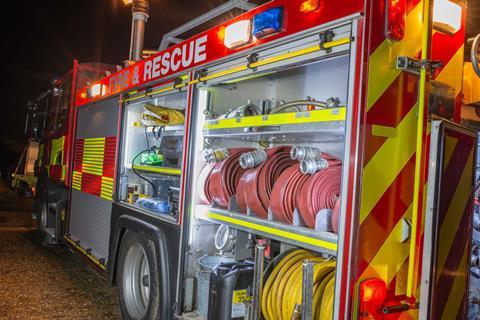 Firefighters responded to a call about a van on fire on a forecourt in Kent earlier this week.
In video footage recorded by a customer, the van can be seen up in flames right next to the pumps at Chatham Road Service Station in Maidstone.
Apparently staff and customers tried putting out the fire with extinguishers but they had little effect so the fire service was called.
The fire crews isolated the fuel pumps and used battery-powered hydraulic rescue equipment to open the doors on the van to gain access for firefighting. A firefighter wearing breathing apparatus put out the fire using a high-pressure hose reel jet.
The heat affected a fuel pump and the roof of the forecourt but luckily there were no reports of injuries. The cause of the fire has not been established.