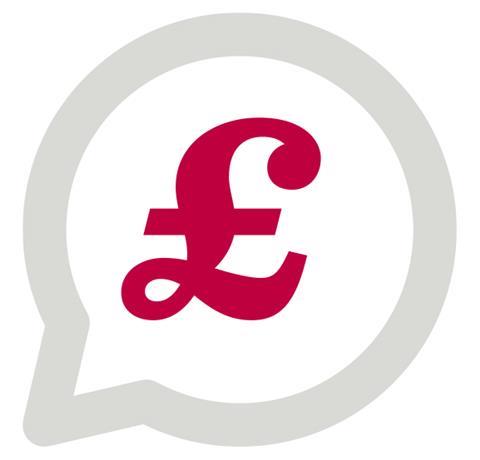 We've looked at the acquisition of Asda by EG Group owners Mohsin and Zuber Issa, and TDR Capital (and subsequent acquisition of the Asda forecourt network by EG Group), a few times since it was first announced last Autumn.
Throughout that period it seemed a little strange that the Competition and Markets Authority (CMA) appeared to be taking a somewhat 'relaxed' attitude to one of the largest proposed deals in the petrol retailing sector in recent years.
They appeared to be so 'relaxed' that almost nothing was heard in public – until now. After all, at the time that the deal was originally announced, they were talking about nearly 10% of all active sites in the UK. Well, it seems that the CMA haven't been quite asleep while this was going on…
The CMA have been conducting what they call a 'Phase 1' review of the deal over the past few months, and consequently have raised some concerns about the potential effects on competition in 36 localities across the country which presently have both Asda and EG Group forecourts in relatively close proximity.
While CMA hasn't publicly identified these geographic areas, the majority are believed to be urban: Birmingham, Manchester, Leeds and Liverpool all currently have a considerable overlap between the two sets of forecourts, and it's widely believed that these are the areas of concern.
As a result, they have now given the parties 'five working days' (from around 20th April) to address these concerns and avoid the potential of a much more detailed - and substantially slower - 'Phase 2' investigation, which could last for anywhere between 12 and 24 months. The CMA then allow themselves a further 'five working days' to consider whether to accept the response or proceed to 'Phase 2'. Given that all parties presumably wish to avoid such a delay – as well as the associated costs of taking part in further investigations and submissions etc, the expectation is that somewhere between 30 and 50 sites out of the combined portfolio are likely to be offered for disposal to head off any further CMA enquiry. Of course, since the Asda forecourts are largely integral to their supermarket sites, it is inevitable that it will be stand-alone EG forecourts that come up for sale.
And already, from comments in the media, it seems that there's likely to be no shortage of potential buyers from within the ranks of the Top 50 Indies. And presumably as far as the CMA is concerned, that will be that. Yes, they might look at exactly who would end up buying the sites EG Group release, but unless the largest of these 'Indies' (MFG) tried to acquire the lot (which would seem unlikely) would they look any further? The history and present make-up of the Indies rather suggests not.
Looking at Forecourt Trader's latest 'Top 50 Indies Report' which was released in March 2021, it is immediately striking to note that out of a total of 2,417 sites covered in that report, no fewer than 70% (1,680) were controlled by just the four largest groups. One of those was of course the EG Group, with at that time 396 sites - ie excluding anything related to the Asda acquisition - which put them in second place in the rankings. Look again and find that the top two (MFG and EG Group) controlled 54% of sites between them, and add Rontec in third place to see that just the three largest groups controlled 1,567 forecourts, or 65% of sites in the report.
Those figures in themselves aren't that different to those from the previous year, or the year before that. But for any readers who've been involved in the petrol retail industry for more than say 20 years, they may look rather different to what many of us had expected when the major oil companies began seriously selling off large parts of their company-owned networks back in the late 1990s and early 2000s.
However naïve it may seem today, back in those days there was an expectation that the 'Independent Dealer' sector would largely consist of somewhere between 100 and 200 individual dealers each of whom controlled between one and maybe 20 sites. Yes, it may seem incredible in hindsight but at the time nobody predicted that by 2021 just four companies would own 70% of independent sites.
In the end it all comes down to what exactly is meant by the word 'Independent': for most in this industry it simply means 'not owned by one of the major oil producing companies'; but on that definition, surely the own-branded-fuel supermarket chains (Tesco, Sainsburys, Morrisons, etc,) are equally 'independent' – but they aren't included in the 2021 report. And continuing thinking along those lines: assuming that the Asda deal goes ahead, with or without the disposal of 30-50 sites to another 'independent', will the EG Group-owned/controlled but Asda-branded supermarket sites be included in next year's report? It is difficult at first glance to think why they should not be – but on that basis why should the aforementioned supermarkets still be excluded?
Even with the recent CMA intervention, it all seems a long way from how that organisation's predecessor (the Monopolies & Mergers Commission, as was) used to find reasons for loudly and repeatedly launching investigations into the petrol retail industry at regular intervals in the days when the oil majors ran the majority of forecourts. If there had been a similar deal in those days involving around 10% of UK site numbers, it would inevitably have involved a study lasting several years and, in all probability, have resulted in more than the disposal of a few tens of sites by the time it was concluded.
Still, this is 2021 not 1991 and given the overall trends towards consolidation in retail (as well as other industries) perhaps today's alternative to going-concern sell-offs is simply closure - which doesn't exactly help competition or customers. Still, it will be interesting to find out over the next few weeks just how many sites are sold, where, and who ends up buying them.