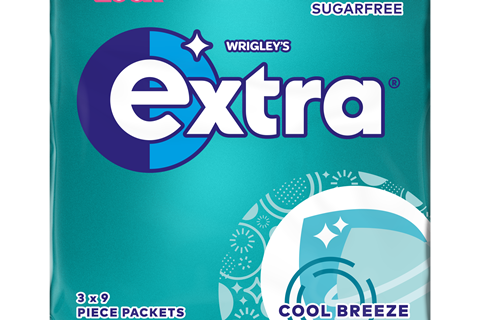 Mars Wrigley launches its first global campaign for Extra in the UK.
'Find your fresh look' supports a re-brand for all of Extra chewing gum, aiming to appeal to the under-25's, after research from Mars Wrigley showed that 50% of gum consumption comes from Gen Z.
They have partnered with ISAWITFIRST and BadHero for the campaign, which centres around consumers finding their own 'Fresh New Look' to start the year.
A nationwide competition to 'win a new wardrobe' with ISAWFIRST and a YouTube show 'The Extra Fit', are also part of the campaign.
Multimedia channels will support the campaign with influencers such as Made in Chelsea's Sam Thompson and love island's Olivia Attwood taking part to appeal to the target demographic.
Sasha Storey, senior brand manager, Extra, at Mars Wrigley, commented: "This is the first global campaign for Extra. We are excited to be the first market to go live and showcase Extra's brand new look and feel. This is an exciting new area for Extra to build brand awareness and penetration with the next generation of gum consumers, with nearly 50% of gum consumption coming from Gen Z, we know there is scope to grown gum sales in the UK.
"We are heavily investing in the gum category this year supporting our retailers capitalise on the profitable segment. retailers."