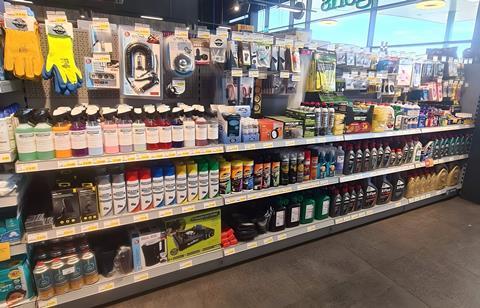 While you might think that car care would be one of the most obvious categories to find in a forecourt store, it is often overlooked as space is given over to 'sexier' sales categories such as chilled food or food to go. However, luckily for motorists, some forecourt stores still pride themselves on offering a decent car care and lubricants range. One such store is Peregrine Retail's BP Budgens Dunball in Bridgwater, Somerset, which was a finalist in the 2022 Forecourt Trader of the Year awards in the car care category, and winner of the best site in the South West and Wales in the 4mlpa-plus category.
Peregrine currently has 25 sites but ironically, due to the acquisition of Morrisons by the owners of its parent group (MFG), it has to offload four of its sites because they are trading near to Morrisons ones, and Dunball is one of the four!
Dunball was put forward for the car care award because its car care sales were the highest within the Peregrine group. The company had added a range of products for trucks and vans from a company called Trucklife, which proved extremely popular thanks to the large number of HGV drivers using the site.
"We make a real effort to make sure our car/truck range is always available at all times and merchandised in an easy-to- shop way," explained area sales manager Keith Morley on Dunball's entry form.
And despite losing the site to Shell, Keith says car care remains important to Peregrine's business overall. "That said, sales do vary from site to site depending on the amount of valet equipment we have on site or the demographic on each site, so transient sites do better than neighbourhood ones."
A typical site will have a two-metre bay, with key products being petrol cans, de-icer, screenwash, Ad Blue and a full range of cloths and chamois for cleaning
If extra space is available, Peregrine extends facings of the best sellers to maintain availability. Those best sellers are typically diesel and unleaded cans, de-icer and car care cloths
"We have a trusted supplier called CTC which manages the car care range ," says Keith, adding that they provide an excellent service. And he says that they don't run promotions on car care items, purely because they are not necessary as the products are not price sensitive.
The Trucklife range is going really well; six months ago, they extended the space for it and added extra products at Dunball. They also now have the range at two other sites at Suffolk Services in Peterborough and Roundswell Services at Barnstaple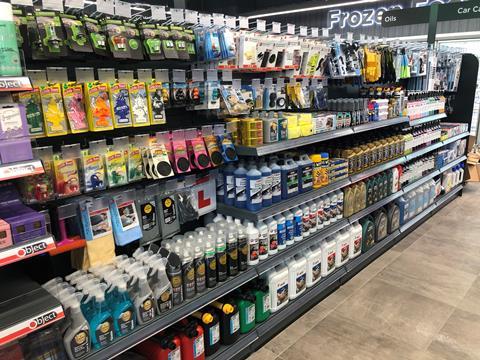 Before and after
Newco-Europe has recently been very busy out and about relaying the car care and trucking fixtures of some of the Top 50 Indies. The company says the 'before' and 'after' transformation has been incredible to see in this often overlooked category, using a category management based solution to manage the fixture.
Newco-Europe says it is not just its large range of products that make it a choice supplier but also its years of experience and flexible attitude which enables it to deliver solutions based on individual retailers' needs.
The company's website includes a library of planograms based on ongoing sales data analysis and designed for retailers to offer the best possible range in an ideal presentation. It says it creates the plans to ensure that the most profitable products are directly in the shoppers' line of vision.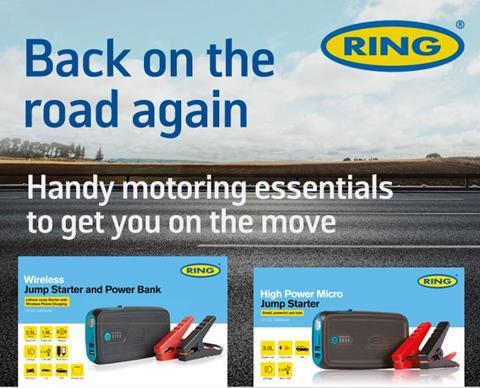 Upselling car care
The vast majority of customers that enter a forecourt own a vehicle and the main reason they're there is to top up on their petrol/diesel or get themselves some food and drink, but what if they're there because their vehicle is having trouble and it's a safe space to wait? What if there's a way to sell them solutions to their problems, asks Henry Bisson, marketing director at Ring.
"Drivers usually buy automotive products because it's a distress or an impulse purchase. This can work in the retailers' favour, as the products you have on display may not be ones that drivers have necessarily thought of, but when they see them, they understand that they are 'good to have' products, just in case they need them."
Bisson says Ring is a recognised brand among motorists and has a good reputation for the premium quality of its products. And while the company is perhaps best known for its lighting, he explains that that's only a fraction of what it does, and retailers can take advantage of the vast range it offers.
"Alongside our wide range of bulbs, of which every retailer should stock the most popular references, Ring also provides an in-car power range that includes phone chargers, phone mounts and 12V multi sockets, as well as dash cameras and travel kits that contain emergency essentials such as tow ropes, warning triangles and high visibility jackets. Furthermore, for those distress purchases, we have a tyre care range that includes inflators, flat-tyre repair kits and a puncture repair sealant, plus a battery care range that comprises battery chargers, booster cables and compact jump starters."
Bisson says that with all these products there are opportunities for retailers to upsell as most customers that enter a forecourt store have a vehicle, so it's an ideal opportunity to discuss the benefits of having these automotive essentials to hand if they ever need them.
ADVERTISEMENT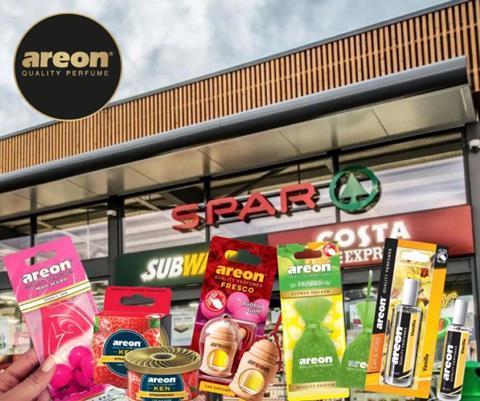 The scent of success
Areon Scents was established in 1990 and today distributes its car and home fragrance products in more than 90 countries across the globe, selling more than 80 million pieces each year. In the UK, Areon products are already stocked by Top 50 Indie, Valli Forecourts.
Areon Scents' best sellers include card-shaped air fresheners such as the Mon Card, VIP Card, Ken Card and Sports Lux card. These are sold in cases of 10 or 12 in a wide array of flavours from Black Crystal to Bubblegum and everything in between.
The Fresh Wave Trainer is another popular item, sold in 12s, and again available in an assortment of varieties. Also in the range are Smile characters, Fresco Wooden Lanterns and Pearls, which are small bags of scented beads.
Areon says its range comprises premium products featuring unique designs that keep right up to date with the latest trends.
Retail prices vary from £1 for the Mon Card to £2.99 for the Smile characters and Pearls, with the profit on return ranging from 45-50%.
Point of sale material supports the products as does Areon's merchandising team, who can provide retailers with compact merchandising display stands.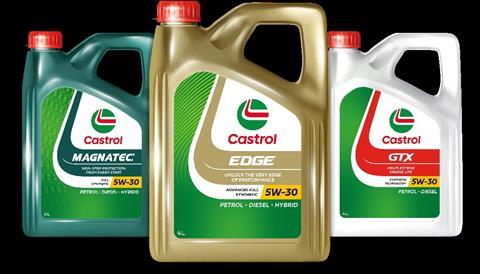 Castrol's set for the future
One of the biggest name in lubes, Castrol, recently unveiled an updated look aimed at meeting the changing needs of customers.
The brand is exploring opportunities to provide solutions and services that will complement its core lubricants business and provide additional value to customers. For example, the company already has a range of advanced EV Fluids called Castrol ON and has announced plans to invest around $60m in a new, state-of-the-art EV battery testing centre and analytical laboratory in the UK.
Castrol's refreshed brand identity is the result of a comprehensive brand strategy process, which included extensive research, analysis and input from stakeholders, customers and industry experts. The result is an updated logo which features a more modern and vibrant design, with a focus on its core strengths and differentiators as Castrol aims to broaden appeal with a more diverse customer base in lubricants, services and solutions. It maintains Castrol's red, green and white colours, which are strongly associated with the brand.
"Our refreshed brand identity reflects our commitment to investing in the future and creating new opportunities for growth and success," said Nicola Buck, chief marketing officer of Castrol.
"The worlds of mobility and industry are facing faster-than-ever changes as the world transforms and aims for net zero and customers want more sustainable solutions. Change is vital for Castrol to thrive. We're signalling to the world that we are set for the future."