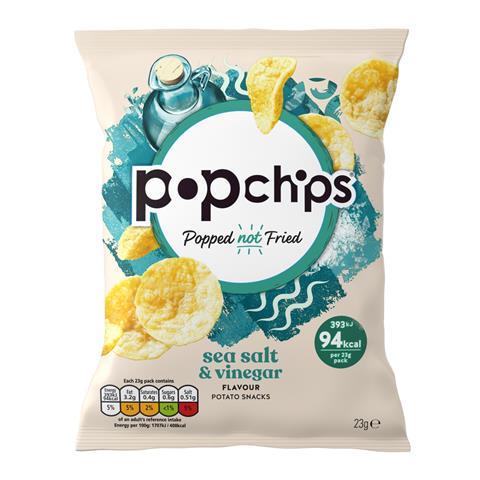 KP Snacks has reduced the packaging on its Popchips portfolio by 23 tonnes per year and unveilled a new pack design across the range.
The new design prominently features core ingredients, and aims to give the brand standout and be more fun and relevant, and it incorporates Popchips' signature tagline, "popped not fried".
Alongside the new pack design, the manufacturer has reduced the size on the inside and outside plastic layers across all Popchips formats, which represents an overall decrease of 10% annually.
KP Snacks estimates that 23 tonnes of material will be saved, the equivalent of more than five million fewer packs per year. The packaging reduction rolls out between November and January.
The move is part of KP Snacks' pacKPromise, which sees the company striving to use less packaging across its portfolio, with the end goal of all its plastic film packaging being fully recyclable by 2025.
Marketing director Kevin McNair commented: "KP Snacks is a significant player within healthy snacking with a broad range of permissible snacks to suit all occasions. "Popchips is a fun, tasty and accessible brand in this space. Better for you doesn't have to be boring and our new pack design reflects the positive, fun and colourful personality of the Popchips brand."