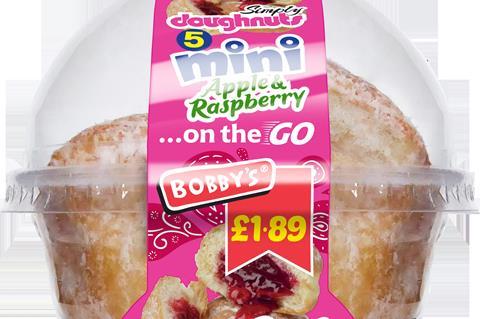 Bobby's Foods has just released their newest product into the market - a new mini doughnut filled with apple and raspberry jam.
The launch follows the success of the Mini Ring Doughnuts, which were launched into the convenience channel in April 2020 and soon built a loyal following, according to the company, which says "these perfect little doughnuts packed in a neat plastic cup are perfect for convenience retailers and on-the-go consumers. They taste great, have a long shelf life and an attractive £1.69 price point".
The team at Bobby's are said to be always looking for new product ideas within the 'food to go' category. A new shelf-ready display was introduced for doughnuts in 2021, which presents six cups on the fixture. Then, to build on the success of the much-loved Mini Ring, the natural next step was to introduce a long-life, jam-filled doughnut, with a RRP of £1.89, which are "brimming" with apple and raspberry jam.
John Lucas, national sales manager, commented: ''We very quickly established any retailer who sold Mini Ring Doughnuts in their store saw solid incremental sales in their 'food to go' section, and we are looking forward to seeing the outcome that this fantastic new addition will bring them."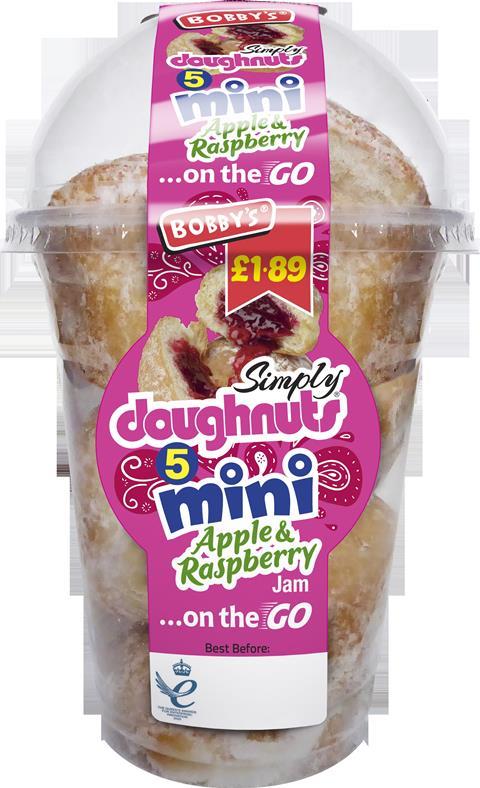 For more information contact john.lucas@bobbysfoods.co.uk.