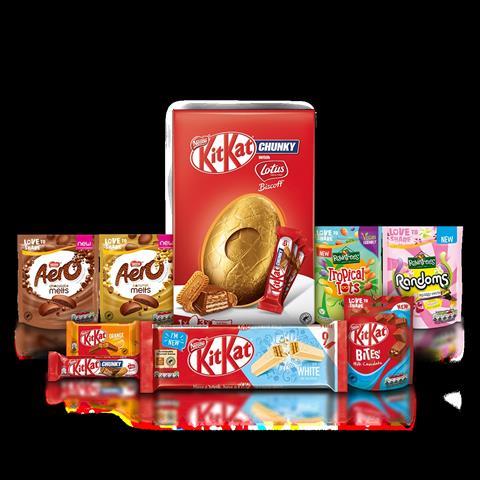 Nestlé has a raft of new products available this spring. Its new KitKat Bites are described as 'a more indulgent way' to enjoy the popular snack.
Milk chocolate KitKat Bites are available now in 90g sharing bags (rrp £1.59) from Tesco and Booker stores and will roll out to supermarkets and convenience stores nationwide from April. Chocolate Caramel KitKat Bites are also launching this month, exclusive to Tesco and Booker. Nestlé said the products are a grown-up twist on a much-loved brand, perfect for a family night in.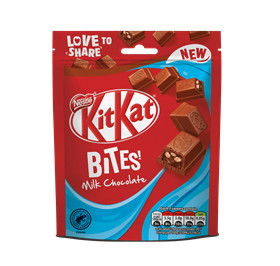 Also new is KitKat Four Finger Orange, rrp 70p. This is available from stores nationwide
Plus, there is the new KitKat Chunky Lotus Biscoff Giant Egg which gives KitKat fans their first chance to try the new KitKat Chunky Lotus Biscoff bar, which will be coming to the UK market later this year.
New to the Aero range are Aero Melts, which are buttons of bubbly chocolate in milk chocolate and caramel flavour. They come in sharing bags, rrp £1.59.
Within the Nestlé sugar confectionery range there are new Randoms Squidgy Swirls, an assortment of fruit and yoghurt flavoured jellies in three varieties: Blackcurrant & Yoghurt; Strawberry & Yoghurt and Apple & Yoghurt. They all come in 130g sharing bags, rrp £1.59.