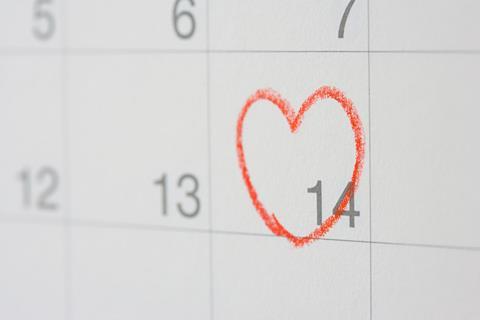 Apparently, for some people, nothing quite says 'I love you' like a cheap meal at Wetherspoons. However, the popular pub chain is in hot water because it has increased the price of its Valentine's Day Meal for two from £20 to £22, but says it still represents 'great value for money'. And since recently spending £75 on a meal for two in another pub chain, I can see their point.
With Valentine's Day occurring on a Tuesday this year and the cost-of-living crisis hitting hard, I imagine many couples will be staying in. Perhaps catching the latest rom-com or indulging in their fave boxset accompanied by a takeaway or even a 'fakeaway' or just some special snacks.
Some of the food-to-go I have seen in forecourt stores recently has been better than your average takeaway so anyone popping into one of those on February 14 will be very lucky indeed. As an example, award-winning Mulkerns Eurospar does a fab 'fakeaway' range – all packed up and ready to pop in the microwave or oven.
When it comes to snacks, it really is down to individual choice so could be something extra healthy or something rather naughty and more indulgent – and I know which I prefer.
Many forecourt stores have Big Night In displays all year round and it wouldn't take much to give them a little love and turn them into Valentine's Night In displays. It's all about making it as easy as possible for the shopper.
Cliches are cliches for a reason – because they are so often true – so, excuse the cliché, but many men will not even clock that it's Valentine's Day until the actual day. A colleague might have reminded them at work so they pop into a shop on their way home. Or even worse, they don't realise until they are on the way home and need to make a pit stop pretty sharpish to pick something up.
Survey after survey says that men tend to spend more for Valentine's Day than women so why not get them to spend it with you?
Stock a small selection of cards, a small selection of flowers and chocolates and you'll have most things covered.
Of course, there are men who will have planned in advance but I think they fall into a minority.
Now all I need to do is get Mr West to read this and somehow get him to go onto the Toblerone website where they are offering a special limited edition pink Toblerone (raspberries, strawberries and white chocolate). What's not to like? Actually just the price: "£17 for a bar of chocolate," I can hear him say!